The famous League of Gentlemen road signs that we all recognise from the original series broadcast in the 1990s, had to be redesigned for the 2017 special. Acme was asked to make sure they were as close to the original as possible.
Acme Graphics designed and produced signage for various locations for the shoot of Mitchell & Webb's "Back. Here are a few screenshot of cut vinyl and designed logos for a bakery, food factory, DIY store, funeral home, cafe and a pub. All spotted in these screenshots taken from the first series of the comedy.
We have made some festive graphic props and signs for the 2017 Morrisons Christmas Advert. We can create signs and blackboards that are printed  rather than wooden and hand painted by scenic artists. Acme can create any effect digitally to save you time and money.
Acme Graphics have started a range of blackboard signs or chalkboards that Acme create to look like aged blackboards for restaurant, bar and cafe sets. The blackboards are aged in the design stage and printed on vinyl + mounted on black foamex. The chalkboards look like well used blackboards and can have any text in any
https://www.acmegraphics.co.uk/our-work/logos Acme design logos for everything from cups to pubs. Logos for shops, companies cut from vinyl and printed on merchandise or signage on any production.
Logo design by Acme, used throughout the sets of Loaded. Logo design can give brand identity. Logo used on signage, merchandise like mugs and stickers to give show recognisable identity and continuity of visuals.
Over the last year we have been commissioned to create graphic artwork and print for many commercials. This one is a Virgin Train Commercial shoot at Olympic Park and Finsbury Park in April 2016, featuring our design on quite a large scale. Here are some stills from the production and a few graphic design details and photos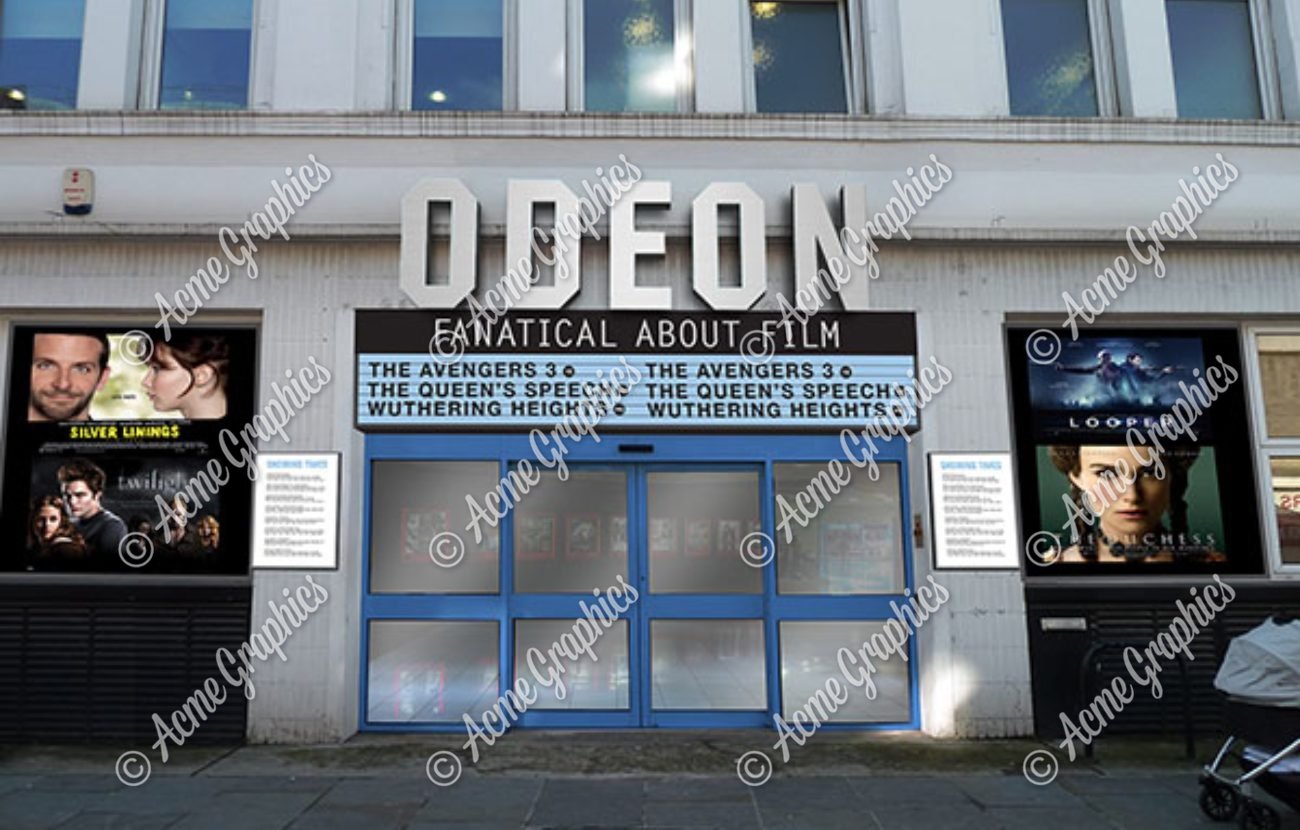 Earlier this year we were commissioned to design and print a wide range of props, signs and graphics for the O2 be More Dog commercial. Here is a selection of graphic designs and stills from the production: We designed and printed graphics for the van, Butchers Shop exterior and interior, Odeon cinema, Cafe Nero, Music venue and Italian