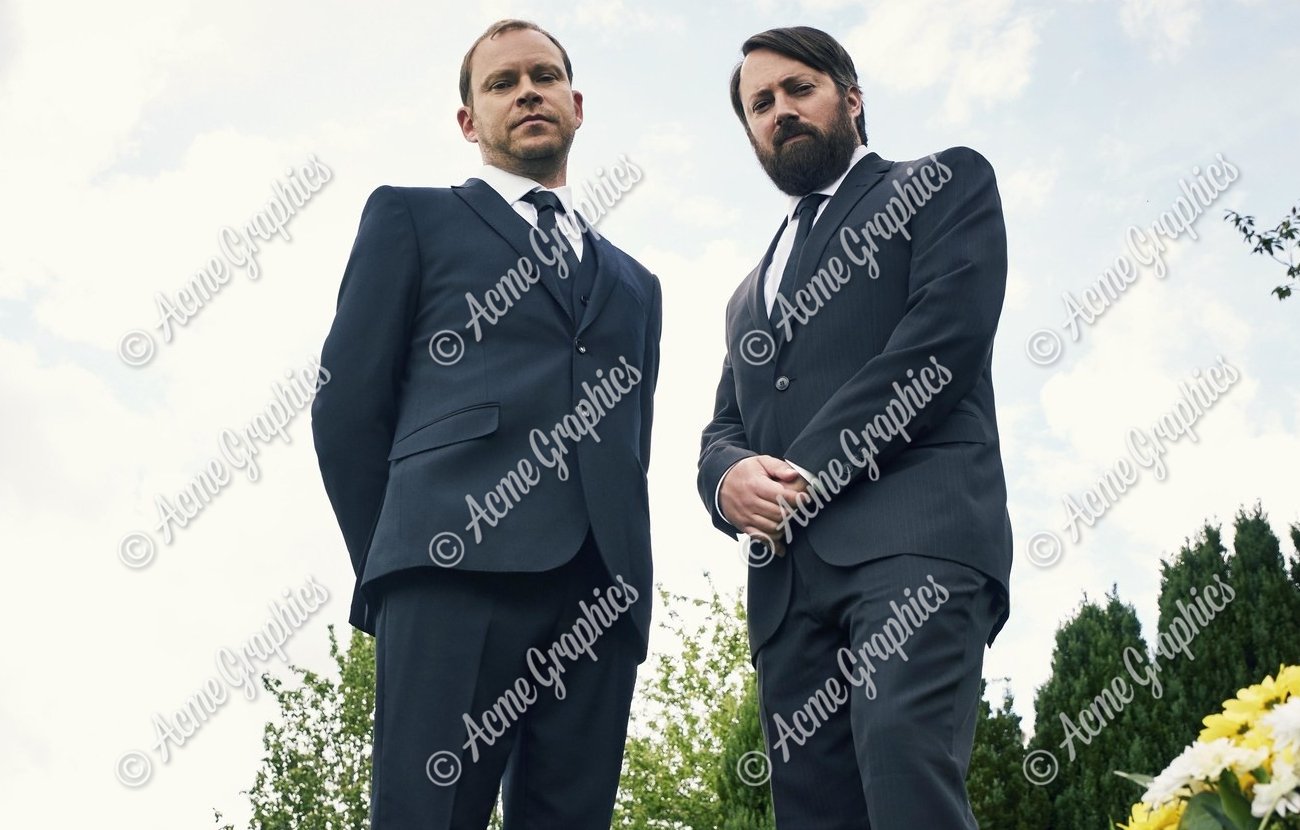 Acme designed signs show up in Mitchell & Webb's "Back"
Acme Graphics designed and produced signage for various locations for the shoot of Mitchell & Webb's "Back.
Here are a few screenshots of cut vinyl and designed logos for a bakery, food factory, DIY store, funeral home, cafe and a pub.
All spotted in these screenshots taken from the first series of the comedy.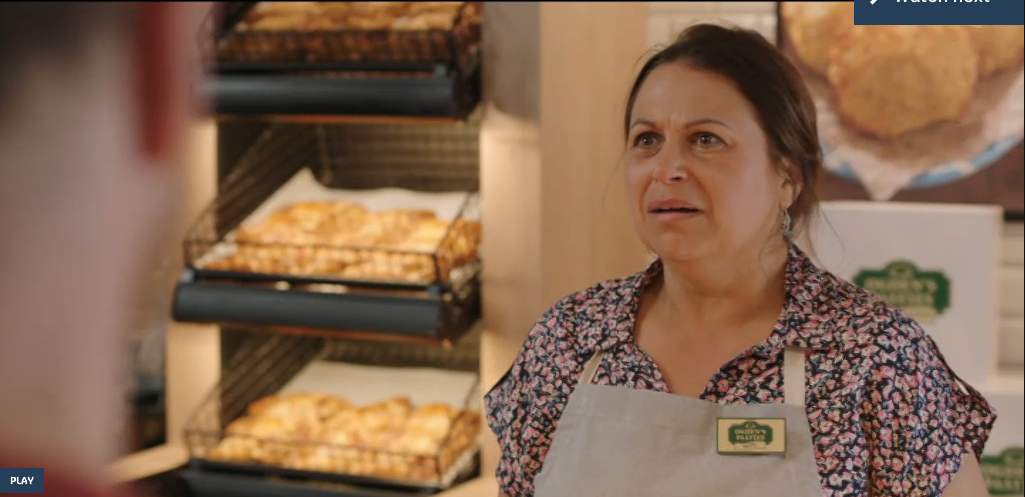 Mitchell and Webb's BACK shows Acme Graphics cut vinyl in reverse as David peers through the funeral parlour window.