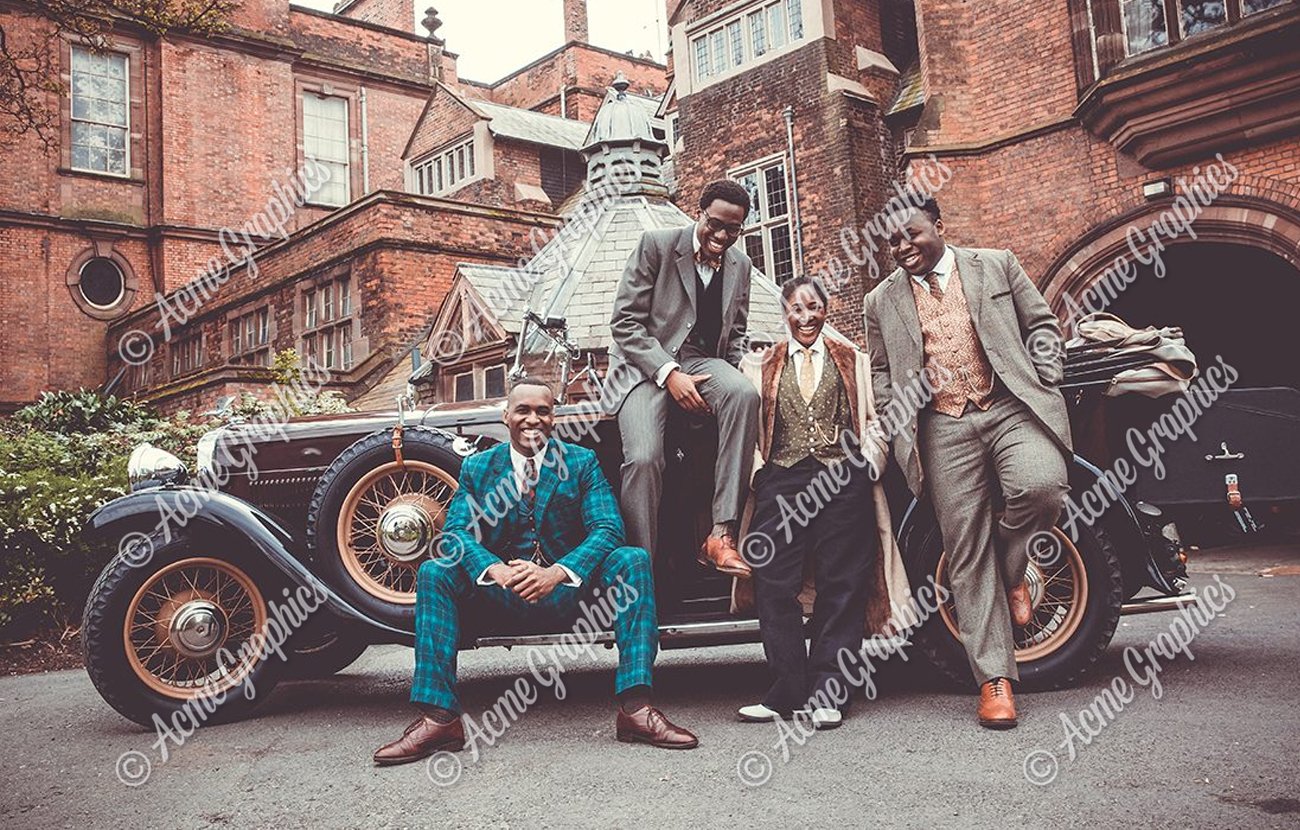 Timewasters are back for a second season, this time around, the South London jazz band have time-traveled back to the 1950s. Acme was tasked with creating two hero props, the first showcased in Episode 4. This episode centers around Horace's private diary that is found and published. We designed the prop book cover that is heavily
In the trailer for the new BBC2 drama, we see David Morrissey working on a futuristic map, which was created in detail by Acme Graphics. We are proud that it made it into the trailer - see here.
Acme Graphics have added current US Passport to our Prop Passport Collection - either blank insides or Acme created generic graphics that "look like" a REAL US passport but do not need any clearance or permission as they are generic and meet legal guidelines of TV & Film Prop usage. All Acme Prop Passports have Gold leaf
Acme Graphics designed and produced signage for various locations for the shoot of Mitchell & Webb's "Back. Here are a few screenshot of cut vinyl and designed logos for a bakery, food factory, DIY store, funeral home, cafe and a pub. All spotted in these screenshots taken from the first series of the comedy.
Acme design and create Animations of anything from Hospital monitors, phone visuals and game graphics. For the film Northern Disco Lights, we were asked to do various animated Maps to illustrate the storyline of the documentary style film about Norwegian House music. Acme Graphics created animations for film and television. This map of Norway follows the history of
As well as graphic prop newspapers Acme Graphics can recreate vintage, period Newspaper clippings. In the latest New York Bakery commercial, Acme created a selection of American Vintage newspaper clippings on aged paper to decorate the history of the Bagel Shop in New York. These were framed and dressed on the walls of the bakery. We can create newspapers
We have made some festive graphic props and signs for the 2017 Morrisons Christmas Advert. We can create signs and blackboards that are printed  rather than wooden and hand painted by scenic artists. Acme can create any effect digitally to save you time and money.
We often get asked to make Graphic Prop Passports, the first step in the process of making a prop passport is to get permission from the relevant passport office. For UK passports your production must contact the Crown Copyright, Copyright and Information Policy Adviser. We have UK passport covers in stock as well as all the necessary Artwork for
The latest music video for The Horrors, "Something to remember me by" included some explicit graphic prop package design. Showcasing our various prop making techniques from perspex cutting to package design of products like sex toys, soap and lipsticks.
Acme Graphics create graphic prop food packaging in any language like these Marshmallows in Norwegian in close up. Graphic props printed on clear vinyl works on clear packaging. Any food packaging we have in our library like a  cereal packet and marshmallow packaging text can be translated into any language, for this job it was Norwegian.