Acme Graphics has a massive library of poster artwork suitable for various settings and scenarios. We are often asked to supply posters that have generic artwork created by Acme,  all we ask is for production to provide cleared names. This enables the production to get original artwork at a fraction of the price.
In the latest Black and white filmed Sainsbury's commercial, you can see Acme Graphics posters from stock library. Acme has a wide range of posters to dress any set. We also provided generic paint tin for the character action prop.
Acme Graphics have a wide range of Posters for any set dressing requirements, sometimes we are asked to design the more unusual ones like for League of Gentlemen.
Acme Graphics were asked to step into history with Mcdonald's Big Mac. There were some retro Rockabilly Gig posters posters in the background while Rockabilly's eat Big Mac's. See our fictitious bands Blakey and The Heys posters in these stills from the commercial.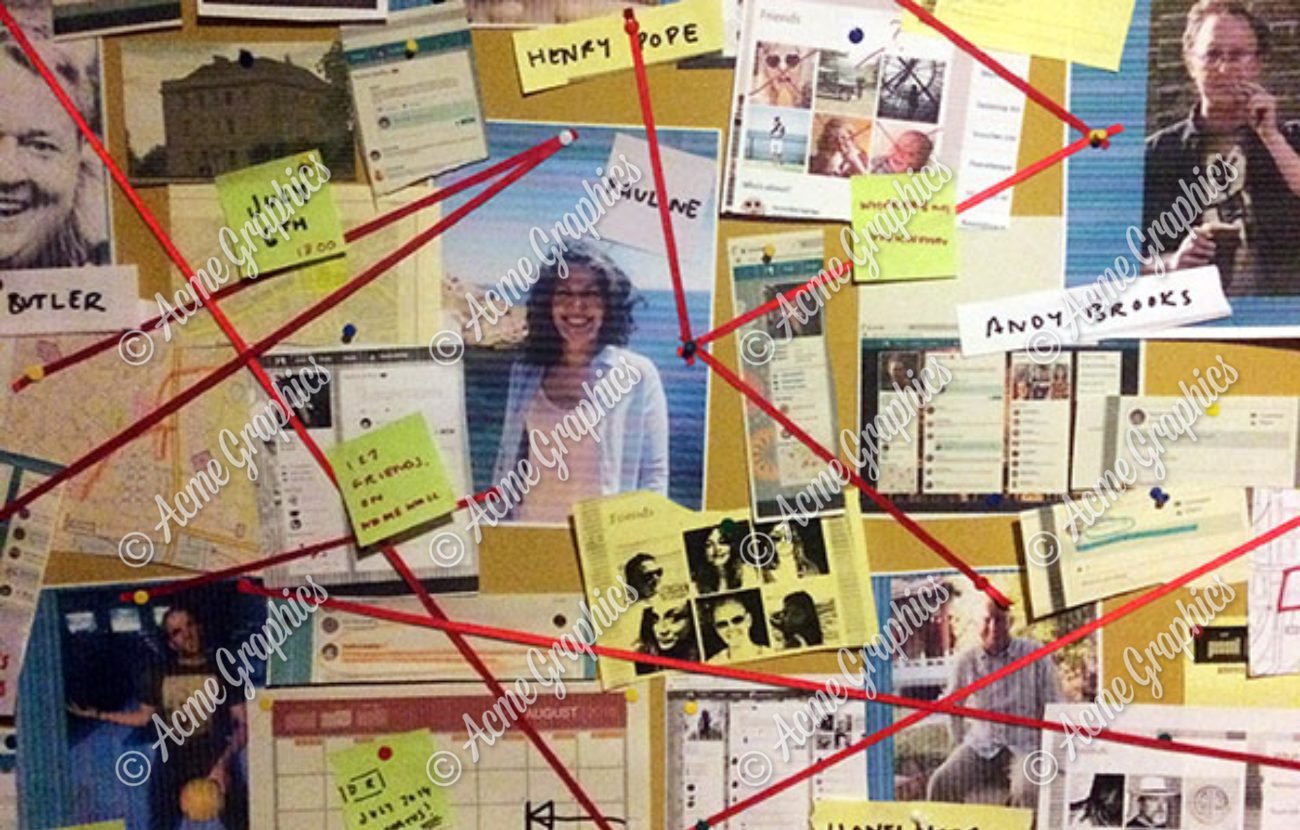 We were asked to create a wall of information as the character, Pauline in Benidorm tries to trace steps to help trigger a memory of who she had spent the night with. The wall follows her journey using graphic mockups of fictional on-line Facebook profiles, emails, bank accounts and general lifestyle paperwork and photos, as she re-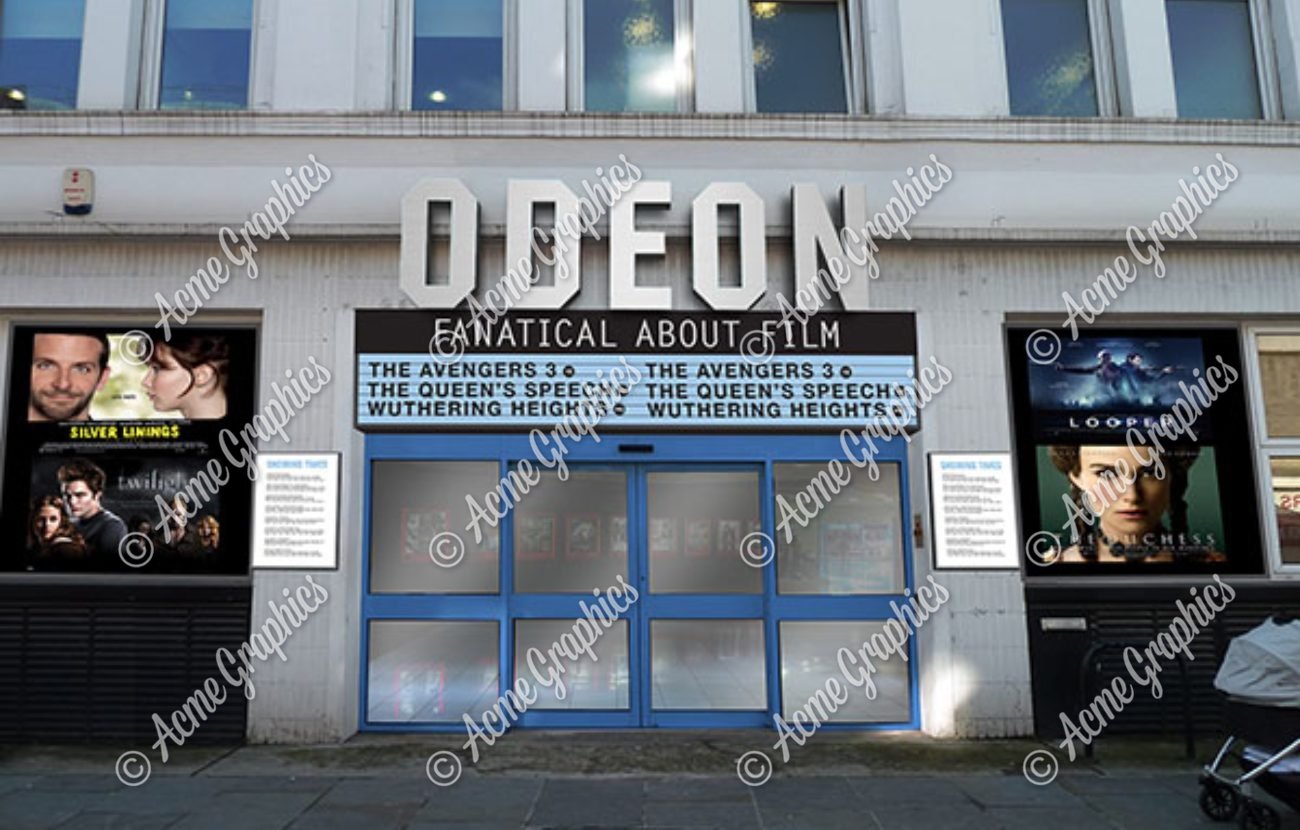 Earlier this year we were commissioned to design and print a wide range of props, signs and graphics for the O2 be More Dog commercial. Here is a selection of graphic designs and stills from the production: We designed and printed graphics for the van, Butchers Shop exterior and interior, Odeon cinema, Cafe Nero, Music venue and Italian