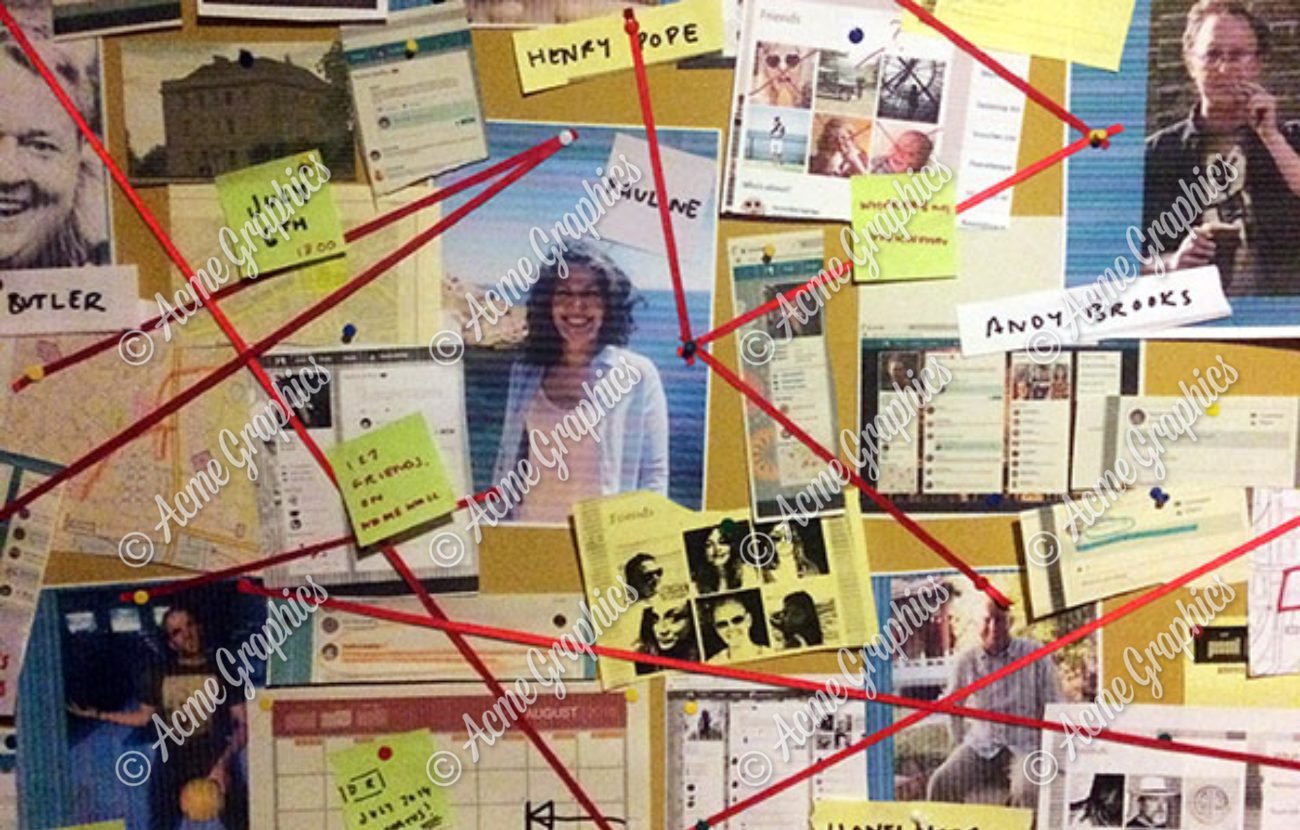 Creating A Detective Board for a TV Show
We were asked to create a wall of information as the character, Pauline in Benidorm tries to trace steps to help trigger a memory of who she had spent the night with.
The wall follows her journey using graphic mockups of fictional on-line Facebook profiles, emails, bank accounts and general lifestyle paperwork and photos, as she retraces her steps across a notice board.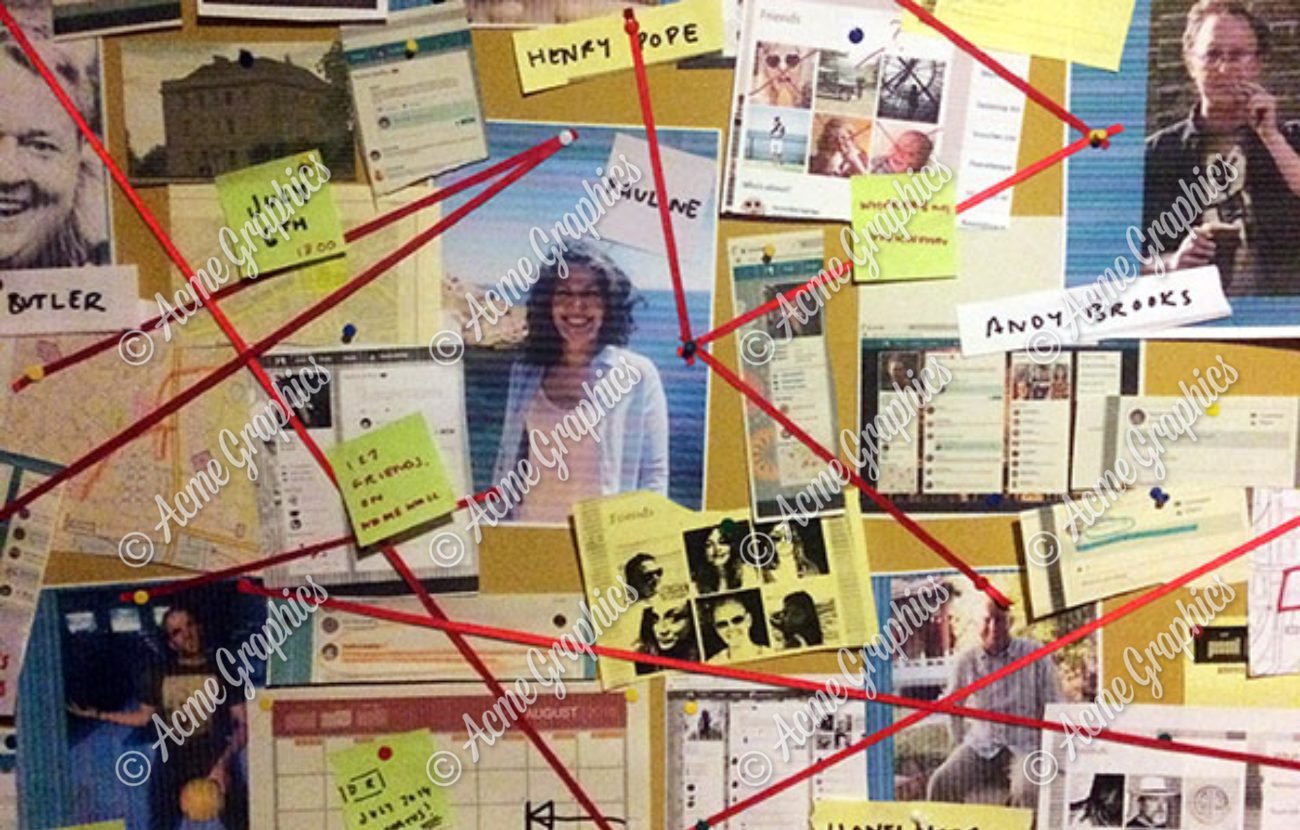 Antony Cartlidge is the designer of Benidorm Series 6, who asked us to create varied graphics in addition to this notice board and take it to Spain for the shoot.
General everyday paperwork can be created to dress in various domestic settings. Domestic utility bills, bank statements, Takeaway menus, Workout timetables, football training schedules, school certificates, recycling bins notices, newspaper clippings, tickets and business cards can fill a background to create the authenticity of a domestic setting creating more authentic set dressing.