Acme Graphics updated the prop Famous Royston Vasey road sign from League of Gentlemen into an aged action prop This sign was used in the dressing of the town in League of Gentlemen, Acme offered options - look which one they chose Acme Graphics always offer the client options on a design so they can choose their favourite The
Acme Graphics were asked to step into history with Mcdonald's Big Mac. There were some retro Rockabilly Gig posters in the background while Rockabilly's eat Big Mac's. See our fictitious bands Blakey and The Heys posters in these stills from the commercial. Mcdonald's Big Mac Commercial shows Acme Graphics designed posters
Acme designed and printed many signs in the new David Mitchell & Robert Webb series, "Back" on Channel 4.  Acme Graphics were commissioned to design exterior Pub and shop signs for the production. The pub signs were artworked to look like old wooden signs but they were printed on vinyl for Designer Rosie Thomas and Neil Barnes.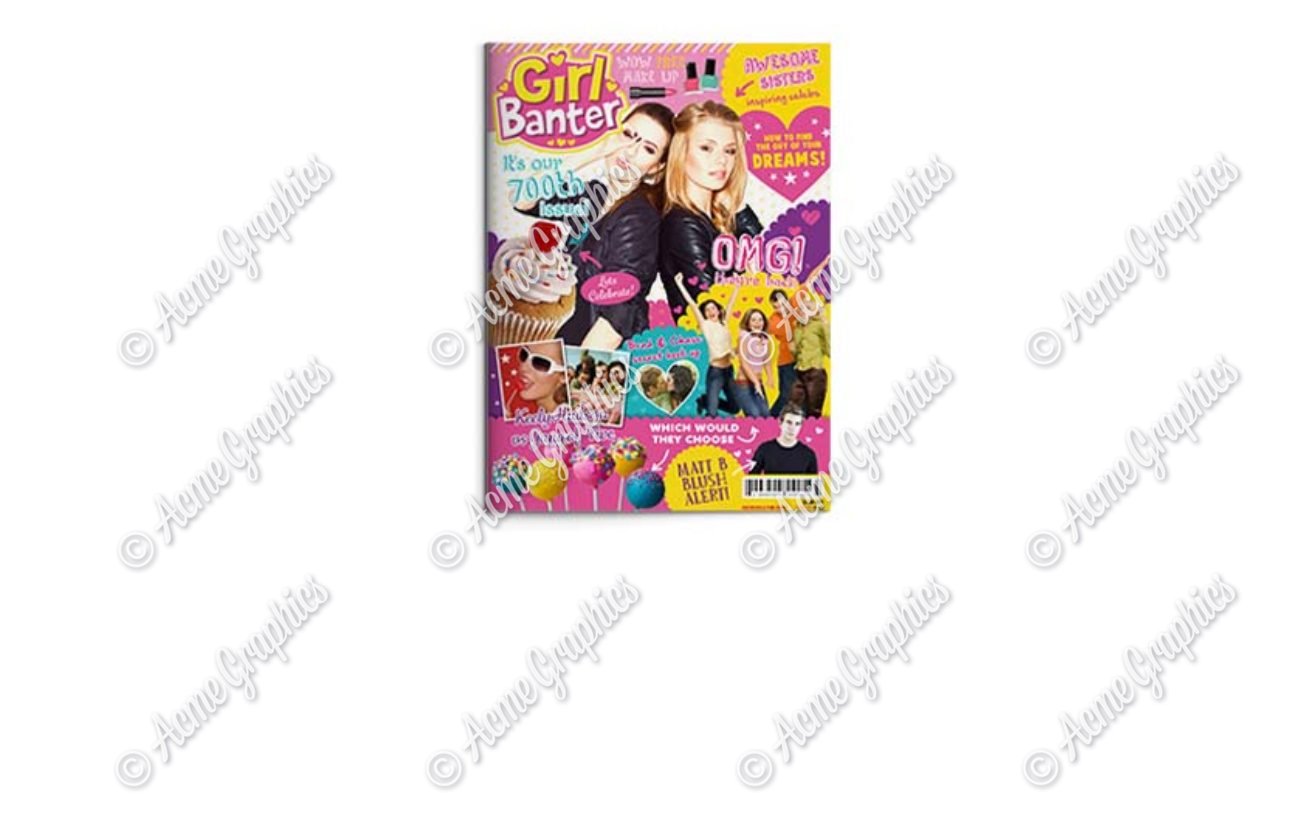 Acme Graphics have a stock of Generic magazines for action props or dressing sets. Interior Design, Architecture, Men's Magazines, Women's Fashion, teenage and gossip magazines. This is the latest one for 'Murder in Successville' made into an action prop. Generic design with library stock images and clearable name of Production's choice.
New for 2017 - A new logo on a pastiche Horror Movie poster design for a mail-out to catch your attention in a Printed Card mail out to existing customers. The reverse of Mail out card inspired by vintage movie poster styles like the classic graphic designer and filmmaker Saul Bass.
Play our Cryptic Christmas Song Title Challenge HOW TO PLAY: Find the 8 Song titles in our Christmas Card - just for fun! Looking forward to hearing from you all in 2017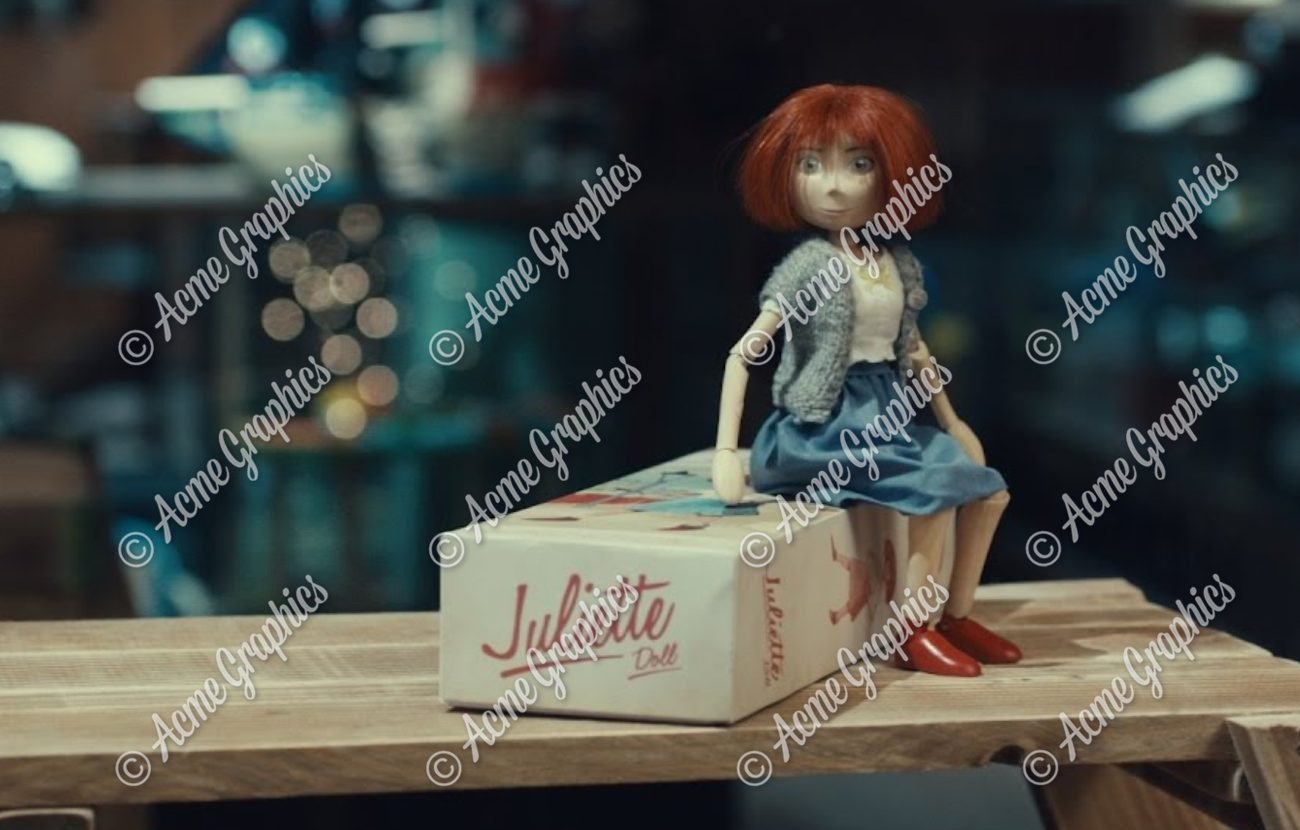 Over the year we have been commissioned to do various Christmas Commercial graphics. Bespoke package design for a Mcdonalds Commercial, set in a toy shop based on a love story between an animated doll and a spaceman toy. We created the Doll box which featured in the shop window and the bespoke vintage feel calendar with tear-off pages