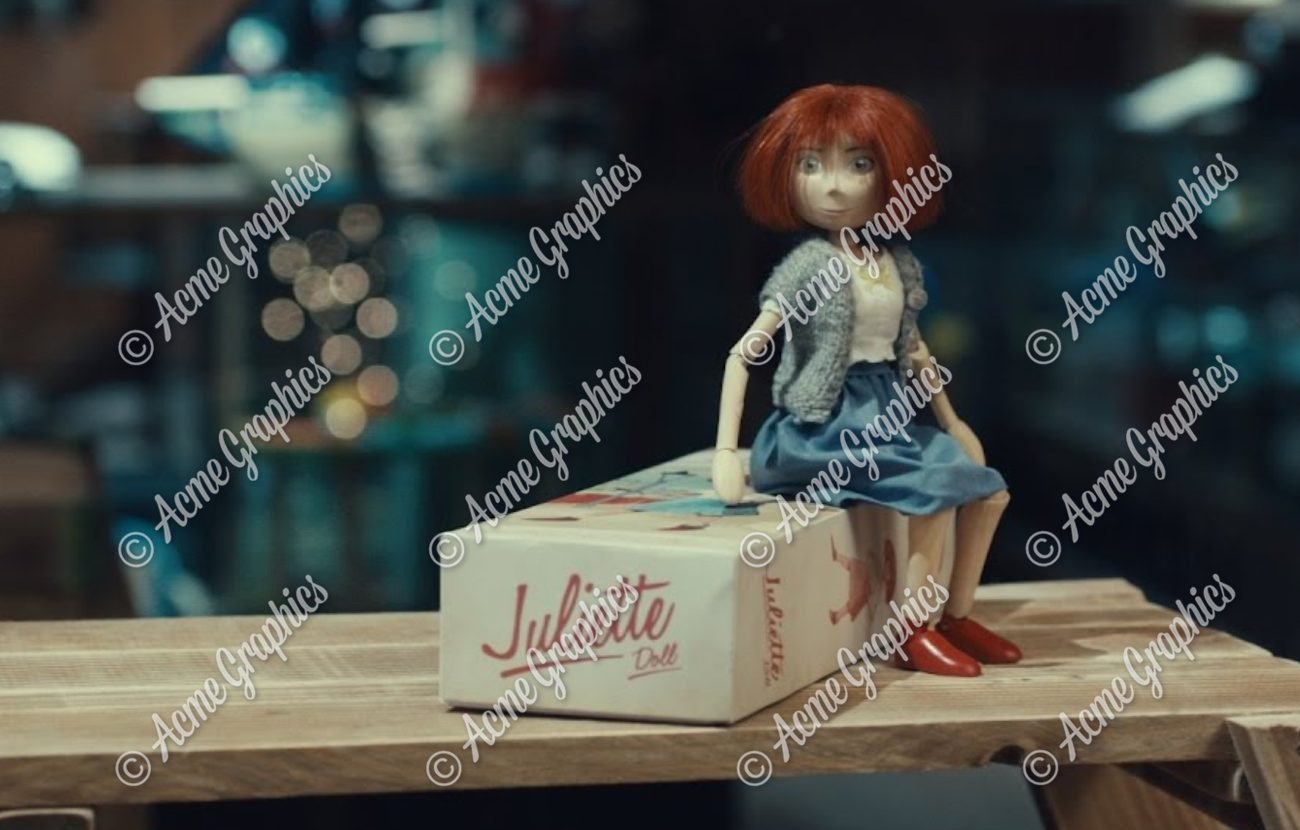 Packaging Design for a McDonald's Christmas Campaign
Over the year we have been commissioned to do various Christmas Commercial graphics.
Bespoke package design for a Mcdonalds Commercial, set in a toy shop based on a love story between an animated doll and a spaceman toy.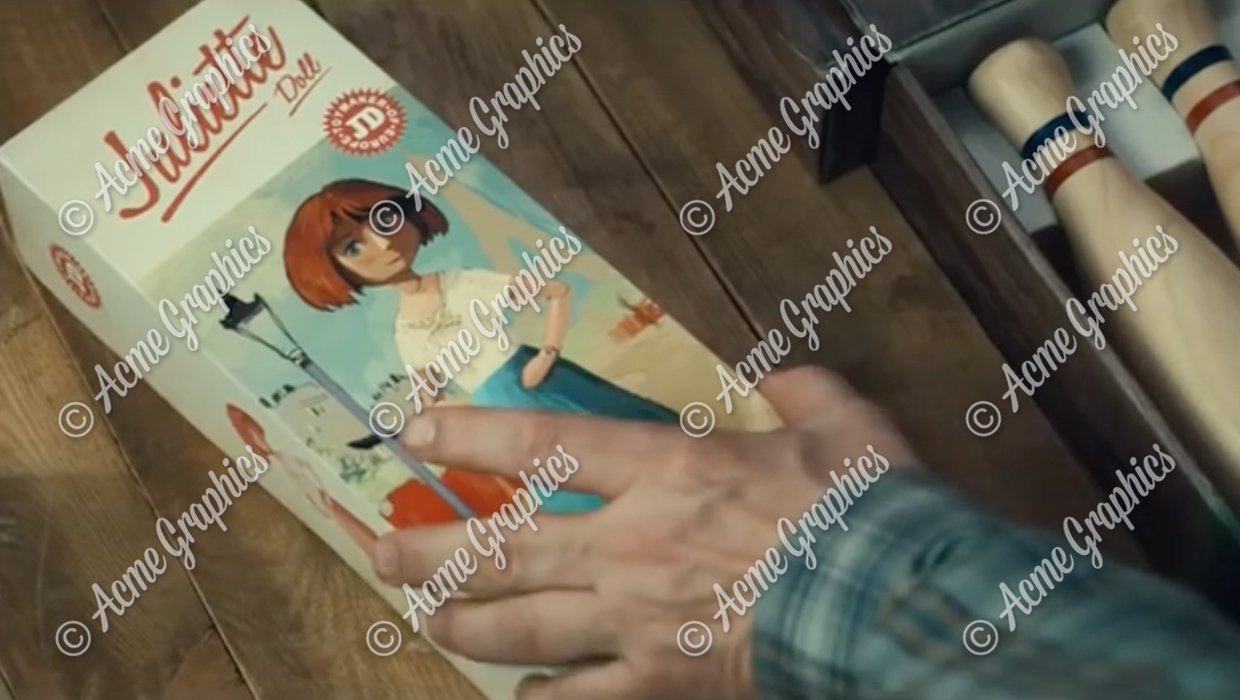 We created the Doll box which featured in the shop window and the bespoke vintage feel calendar with tear-off pages of nostalgic snowy Christmas scenes.