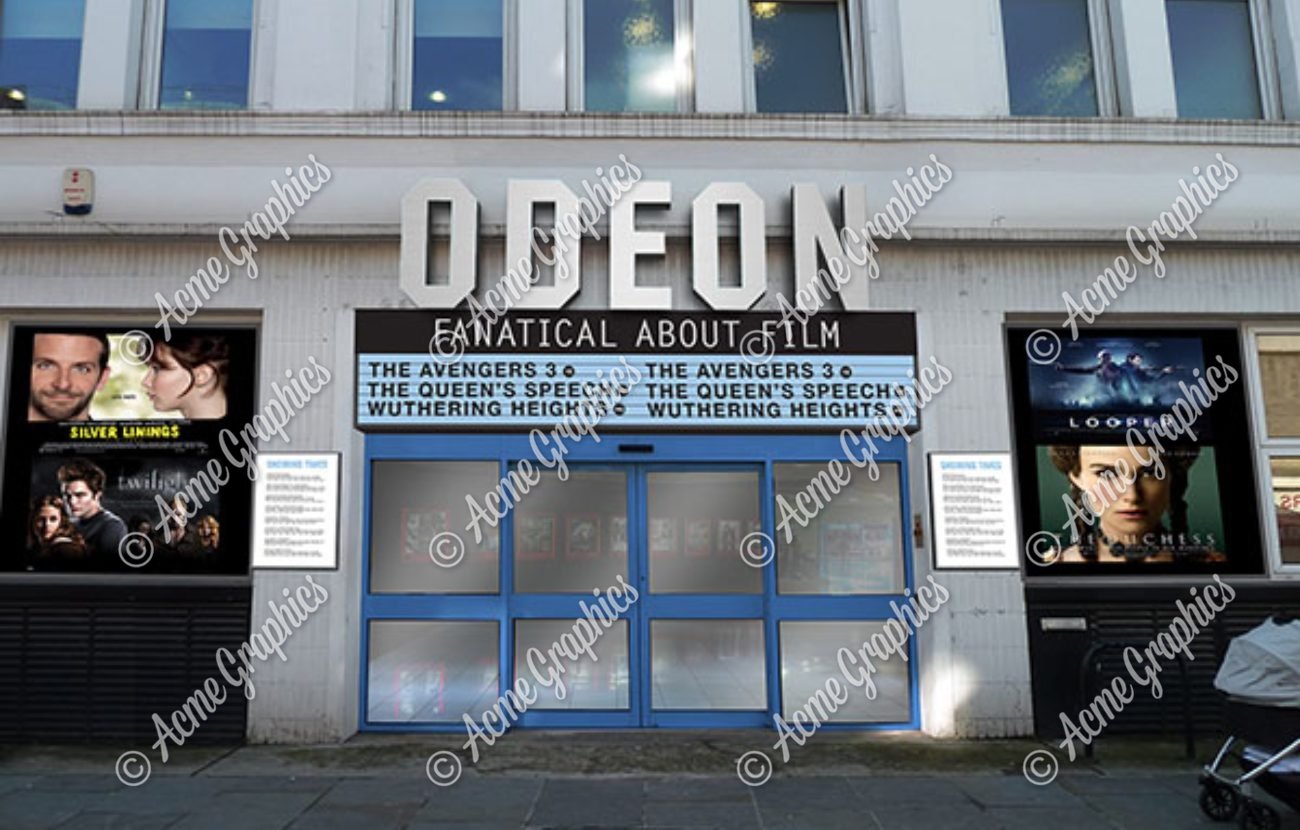 We Designed an Advert for 02
Earlier this year we were commissioned to design and print a wide range of props, signs and graphics for the O2 be More Dog commercial.
Here is a selection of graphic designs and stills from the production:
We designed and printed graphics for the van, Butchers Shop exterior and interior, Odeon cinema, Cafe Nero, Music venue and Italian restaurant.
Acme Graphics have supplied graphics props for commercials over the past 15 years.