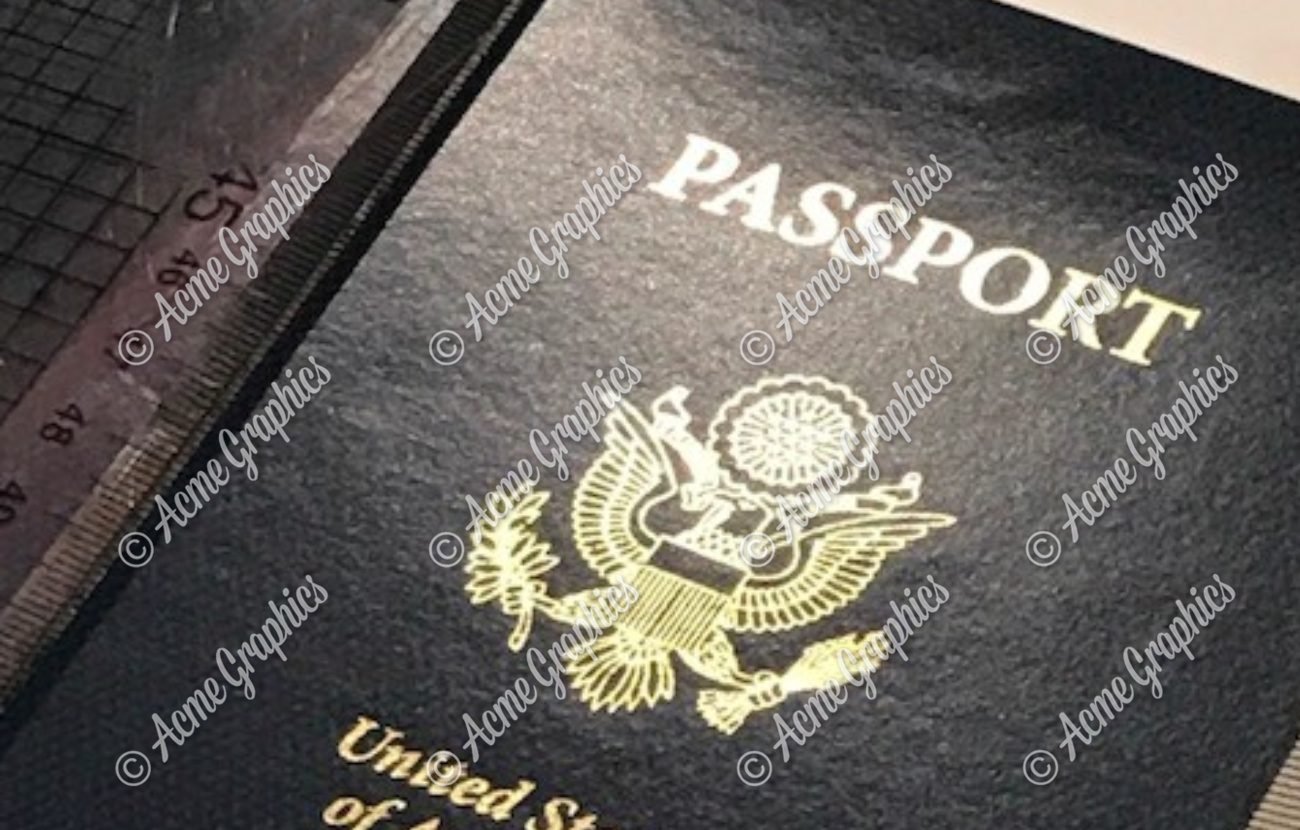 Current Acme Prop Make US Passport
Acme Graphics have added current US Passport to our Prop Passport Collection – either blank insides or Acme created generic graphics that "look like" a REAL US passport but do not need any clearance or permission as they are generic and meet legal guidelines of TV & Film Prop usage.
All Acme Prop Passports have Gold leaf cover for authenticity.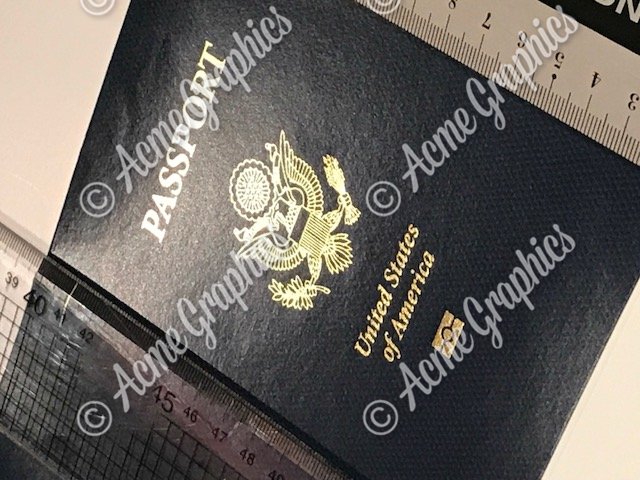 Acme Graphics Artwork to create a believable US passport but generic enough to be used without clearance. Cover has a gold leaf embossed logo for extra authenticity.