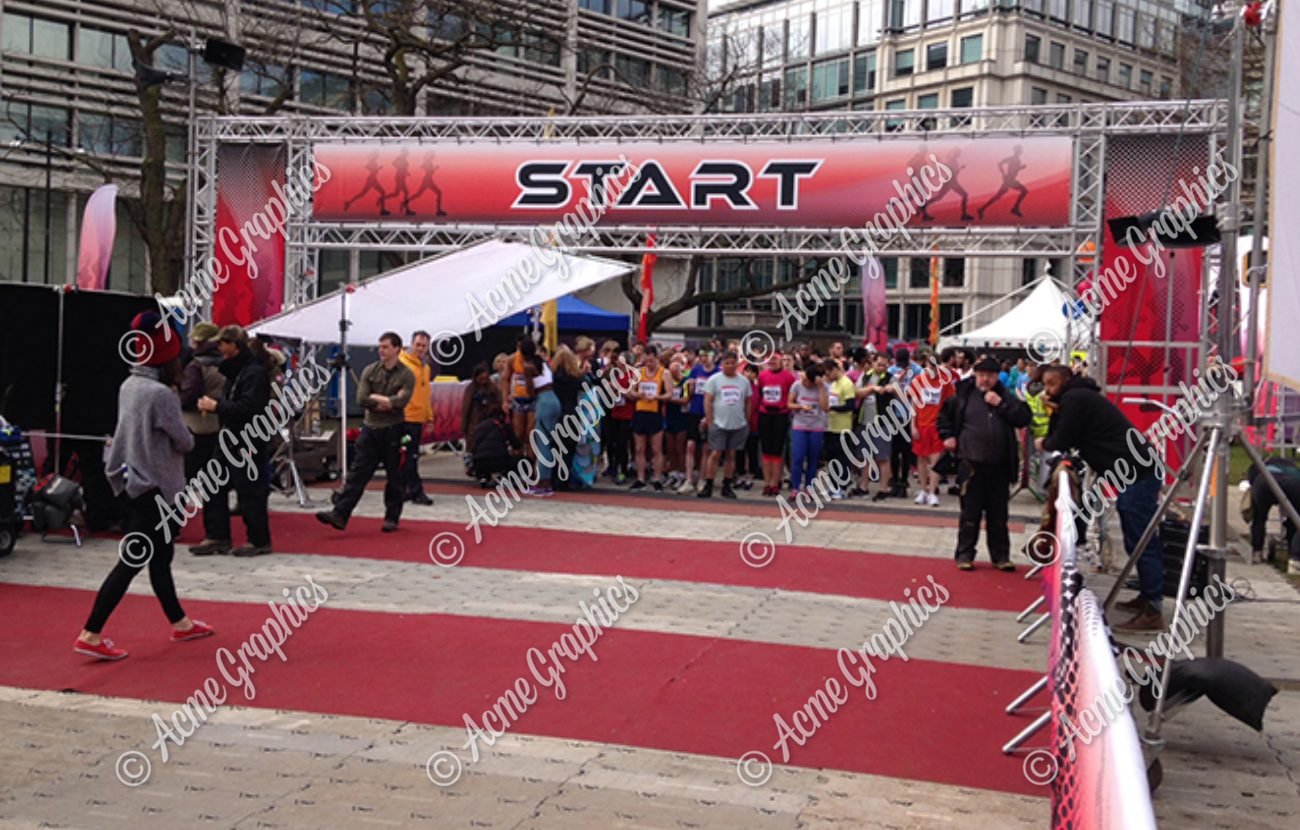 We Designed A Virgin Train advert for the Olympics
Over the last year, we have been commissioned to create graphic artwork and print for many commercials. This one is a Virgin Train Commercial shoot at Olympic Park and Finsbury Park in April 2016, featuring our design on quite a large scale.
Our client was the production designer Nick Foley-Oates, who initiated the layouts, which we took over and turned into the finished designs for the Start and Finish Stanchion Banners, Banners Flags and hundreds of metres of Barrier Banners.
As ever the time available for printing and finishing was compressed into a couple of days, so it really was a race against time to get them to the location for the shoot!