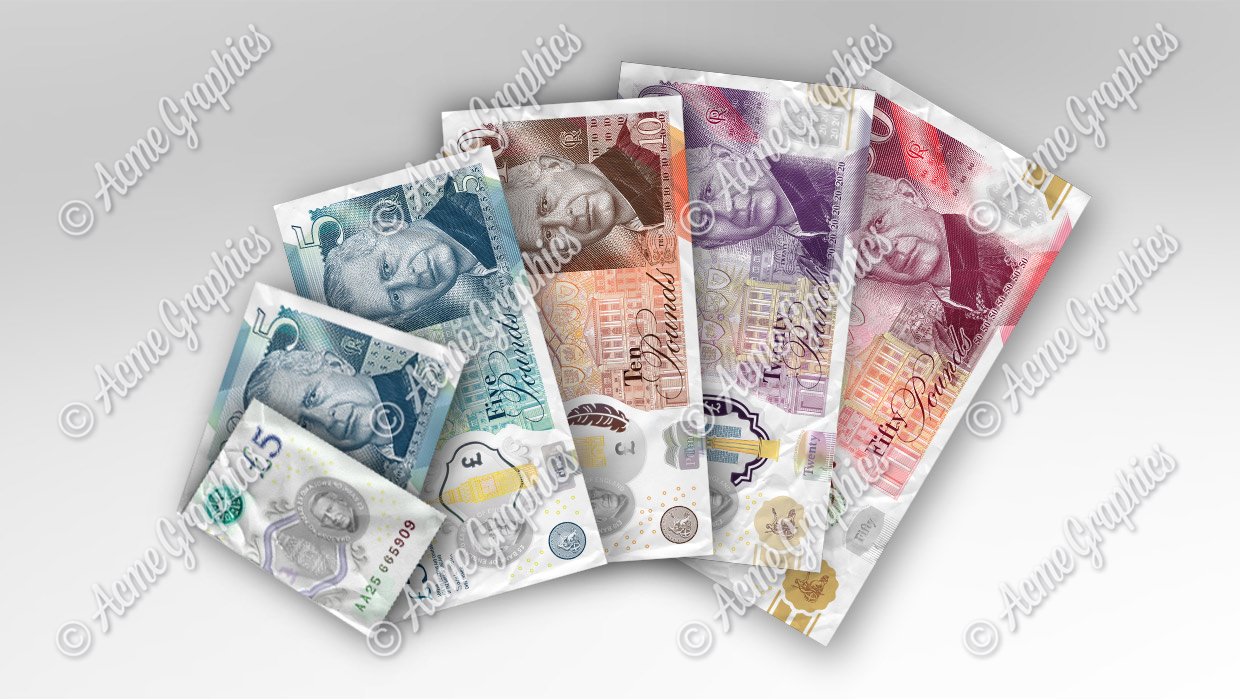 New King Charles III prop banknotes
With the passing of Her Majesty Queen Elizabeth 2nd, the royal mint will be rolling out new coins and banknotes this year, replacing her image with that of King Charles 3rd's image.
If your film or television production features prop UK banknotes, and is set in current day or the near future, then we can supply these now.
Money props, from individual notes to dressing a whole bank vault
When supplying prop money, whether GBP, USD or any other foreign currency, we always apply the rules and restrictions as specified by the Bank of England, you can view their prop banknote requirements here.
You can review images of the prop money we have provided in the past – on our website, however if you have the need to order prop banknotes, contemporary or period, whether a few notes in a wallet, or maybe £20 million in stacks wrapped in printed bank bands, please contact us.