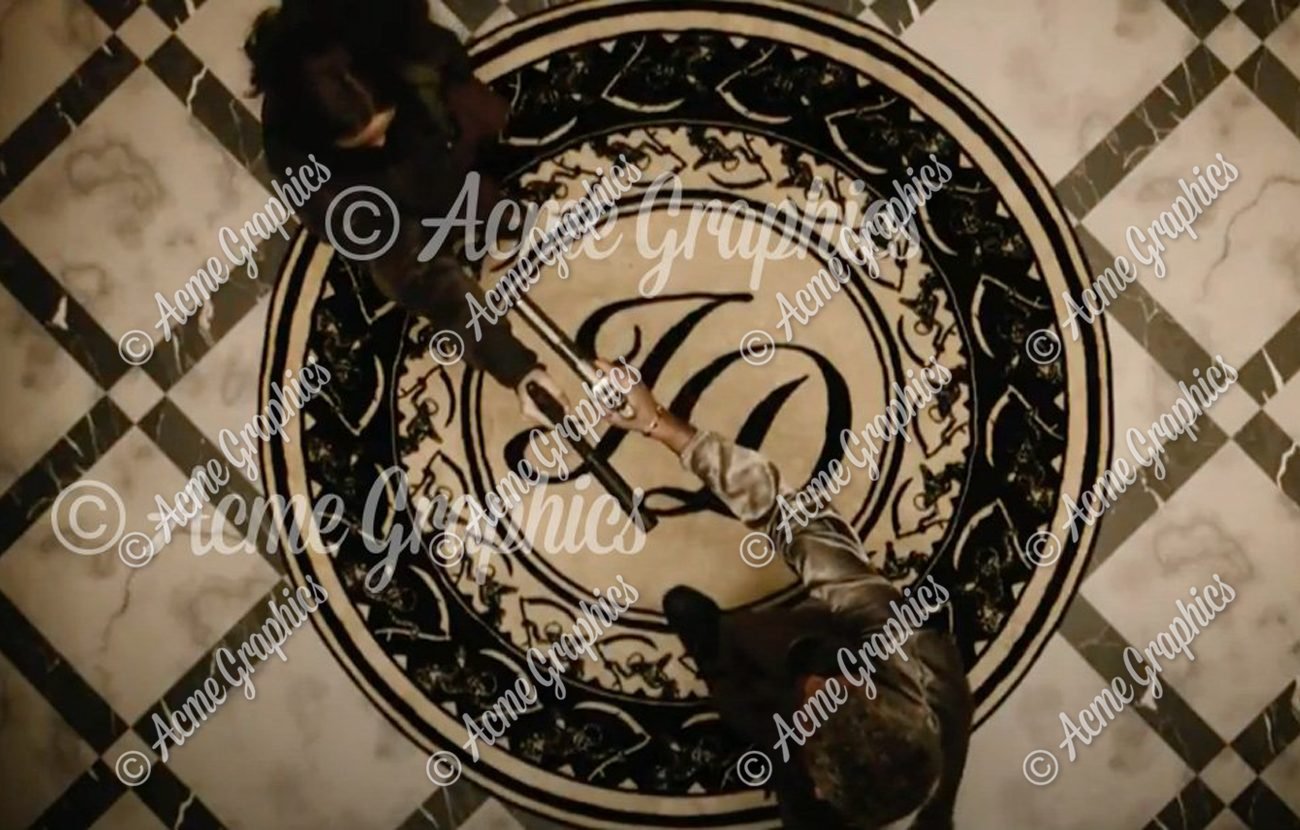 Hero rug design for 'Two Weeks to Live'
Last year we were asked to design a hero rug for the 'Grim Reaper' character in 'Two Weeks to Live'. The production currently broadcast on Sky and Now TV features Game of Thrones star Maisie Williams as a young woman out for revenge. The rug and logo were to dress the gangland boss who's nickname the 'Grim Reaper' dictated the content of the design.
Hero rug design for the 'Grim Reaper's' home
The artwork pattern is made from grim reaper skeletons carrying scythes which is not immediately apparent on first viewing. The design also appears as a logo printed on cushions and other incidental places like the weapons box hidden in the character's bed head.
Acme have designed many
bespoke rugs and carpets
for sets and locations, recently for the forthcoming Bridgeton series which we designed around 20 period rugs and runners for the sets.