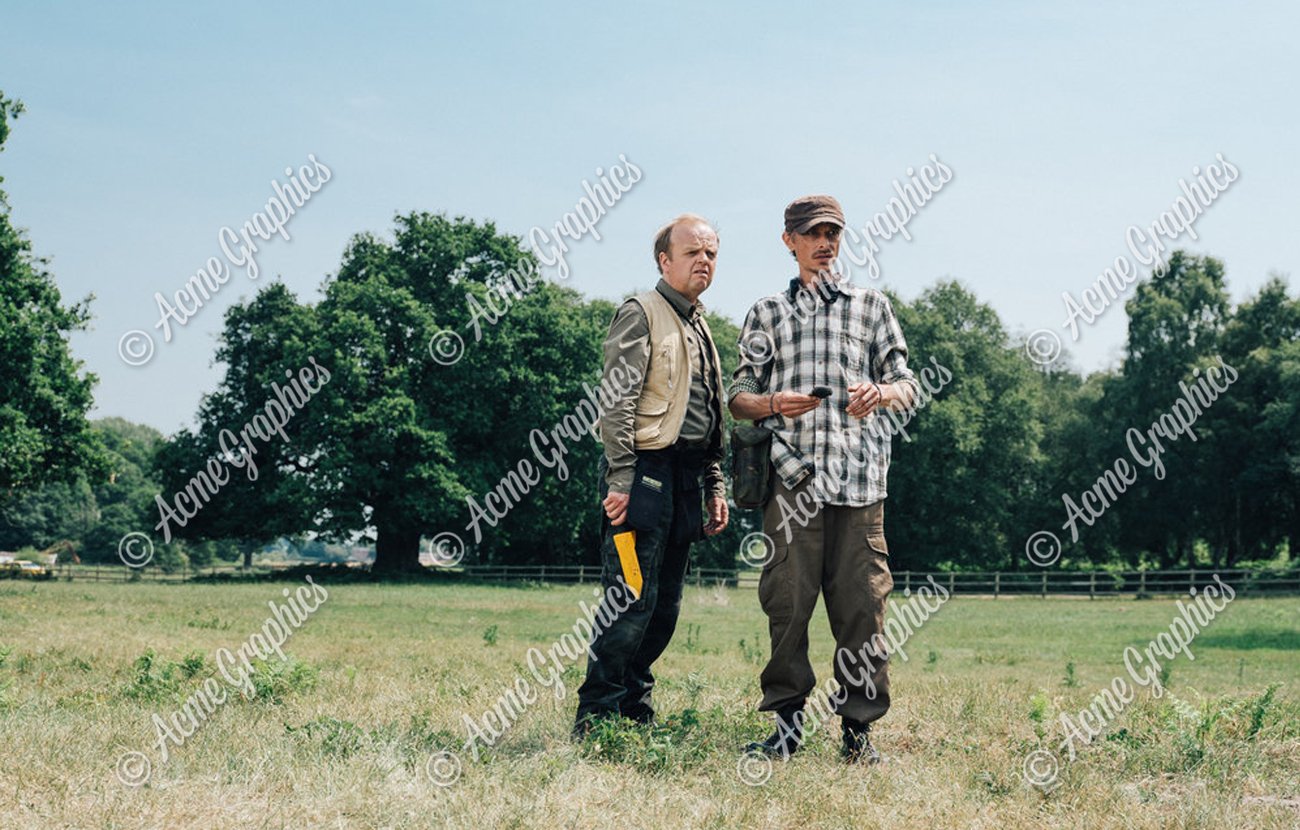 Amazing Drone photo montage for The Detectorists
A blend of 100 photos taken by a Drone in Suffolk was photoshopped together to create a seamless birds-eye view landscape. It was a tricky job to remove the buildings, vehicles and unwanted details so that the camera could start as a printed action prop held by a property developer and end as an overhead shot of Mackenzie Crook and Toby Jones metal detecting in a field.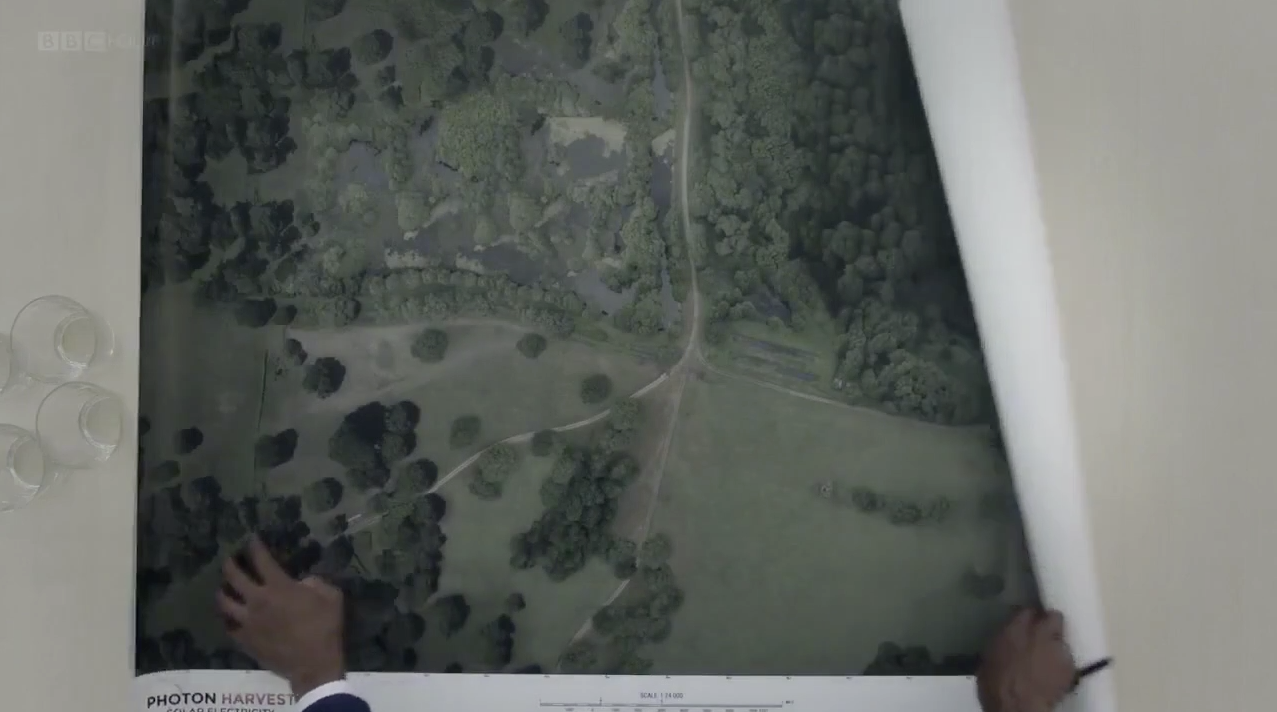 The sequence starts as a printed prop, it is unrolled to view the area that the Detectorists are standing in. The camera zooms in, each stage of that zoom had to be created and seamlessly patched together, as the camera shot get closer – the viewer recognises that it is the stars of the show. You would never know it started as 100 photos taken by a drone!
.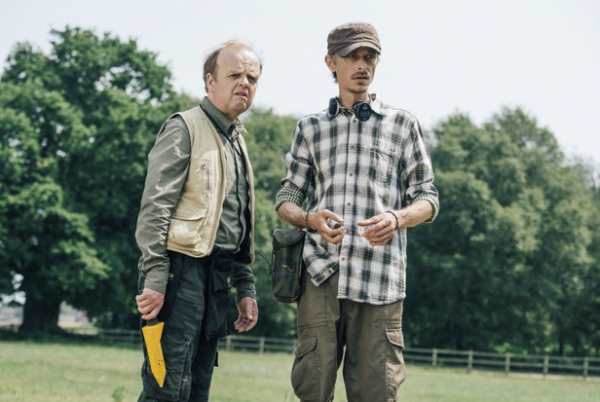 A blend of 100 photos blended seamlessly together by Acme. The camera zooms in to reveal the Detectorists stars, Crook and Jones in a Suffolk field.