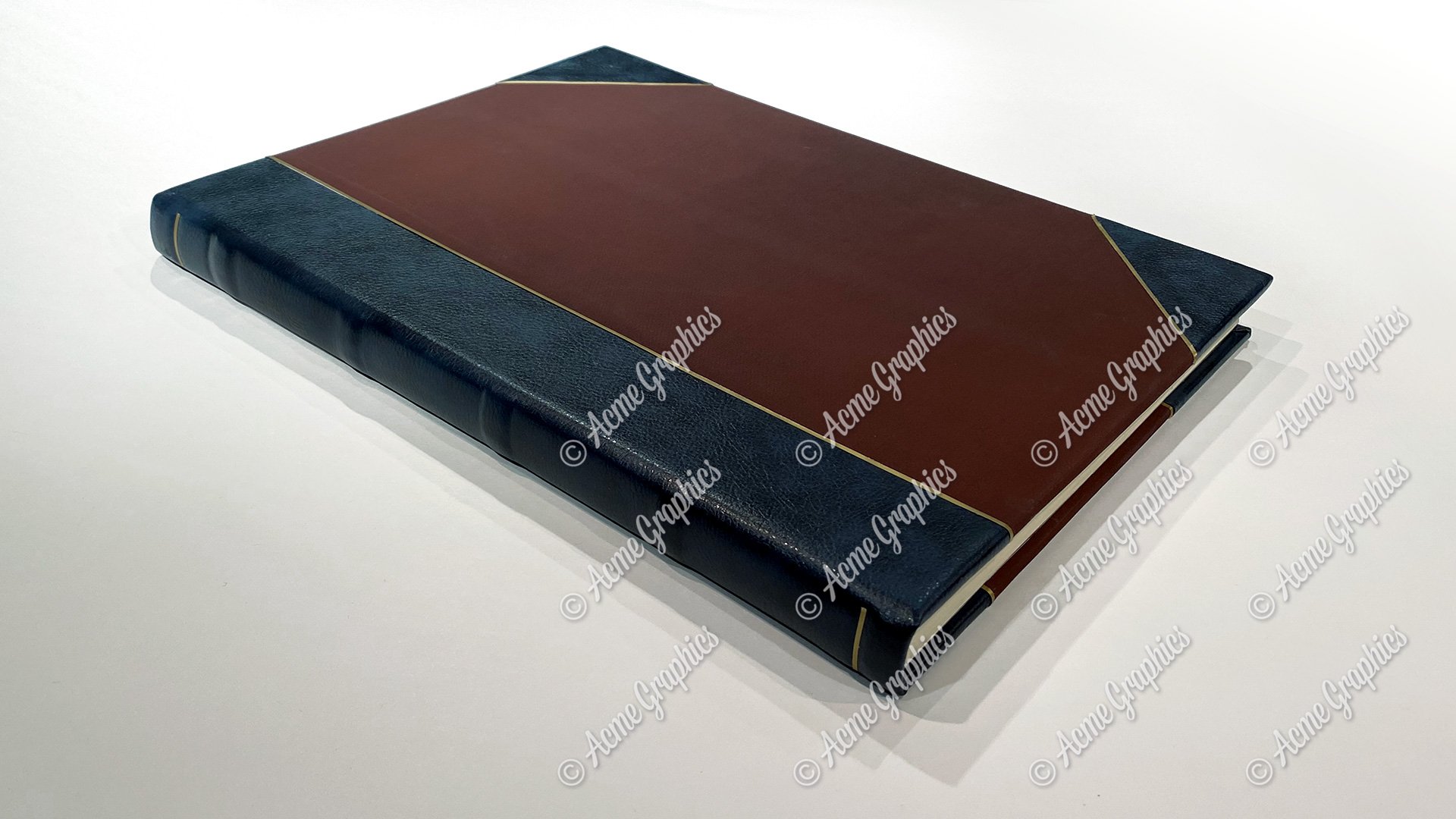 Professional bookbinding at Acme Graphics
"Bespoke" bookbinding using traditional techniques are skills that are dying out in a world of mass production and mechanised manufacturing. At Acme we have the training, equipment and materials to make and construct beautiful books and publications for all periods and genres. 
We have created books and publications ranging from ancient leather bound tomes from previous centuries, published novels from the 19th and 20th centuries through to contemporary books, company reports and brochures. It may be that you just need the covers made up and filled with blank paper, or hero pages printed to be inserted into the prop.
.
Beautifully bound prop books professionally made at Acme.
The bookbinding techniques we use create robust and sturdy books that are safe to use as action props, they will be fully functional and will stand up to repeated takes.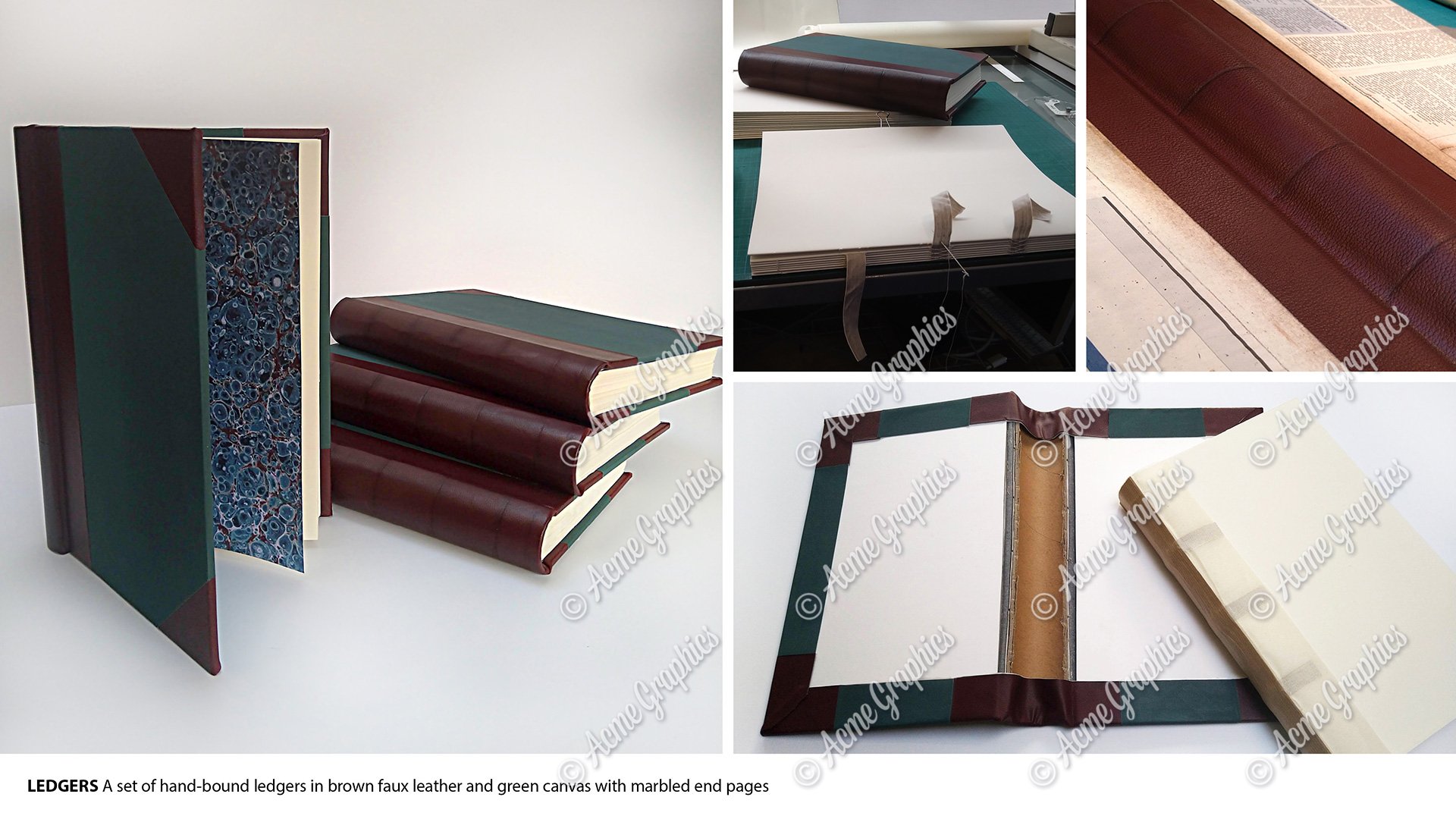 We were asked to create 6 19th Century leather bound ledgers for a popular TV production, the details and finish needed to be spot on.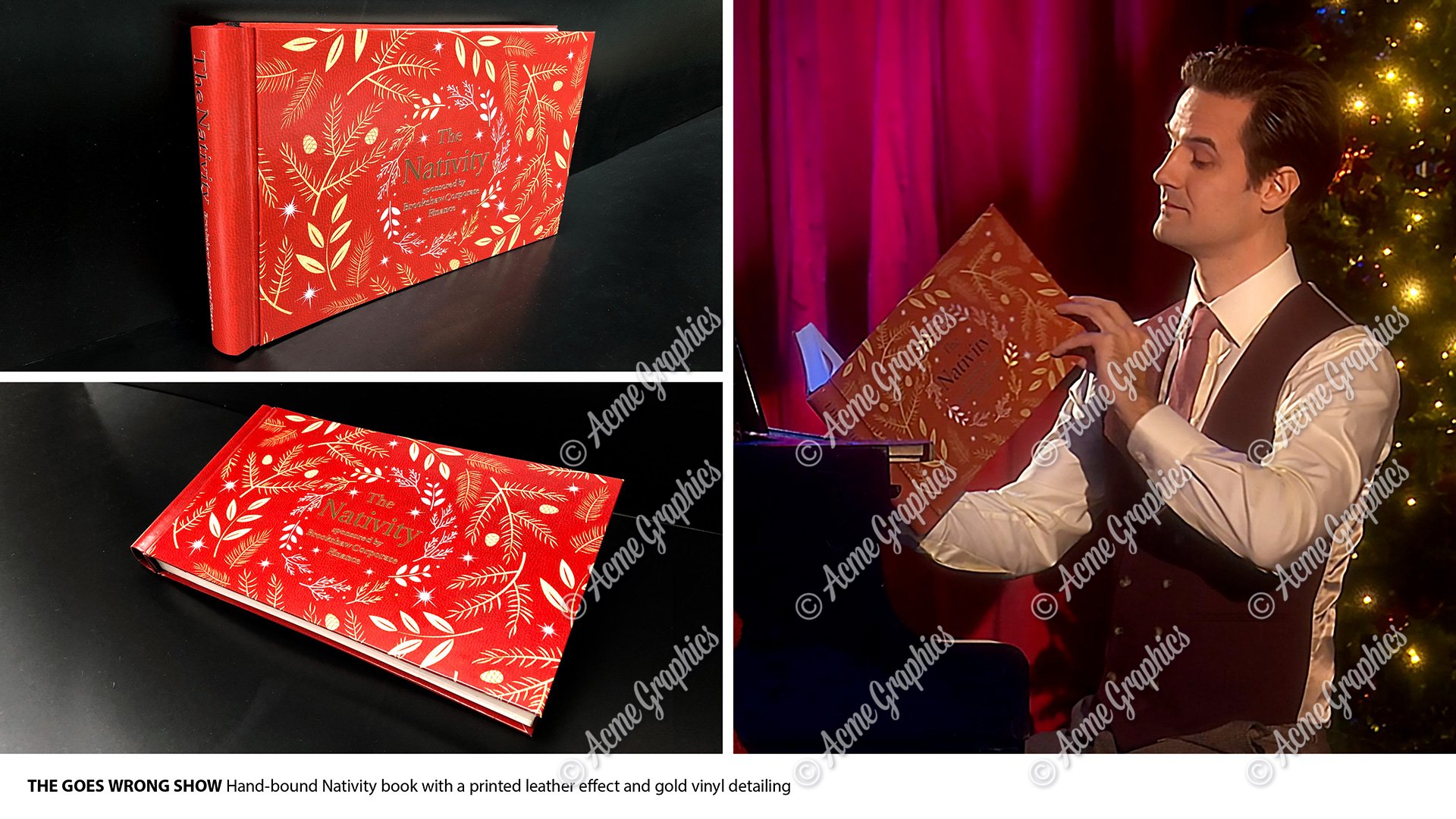 This was a request to provide book binding for a contemporary book to feature in a school nativity play scene.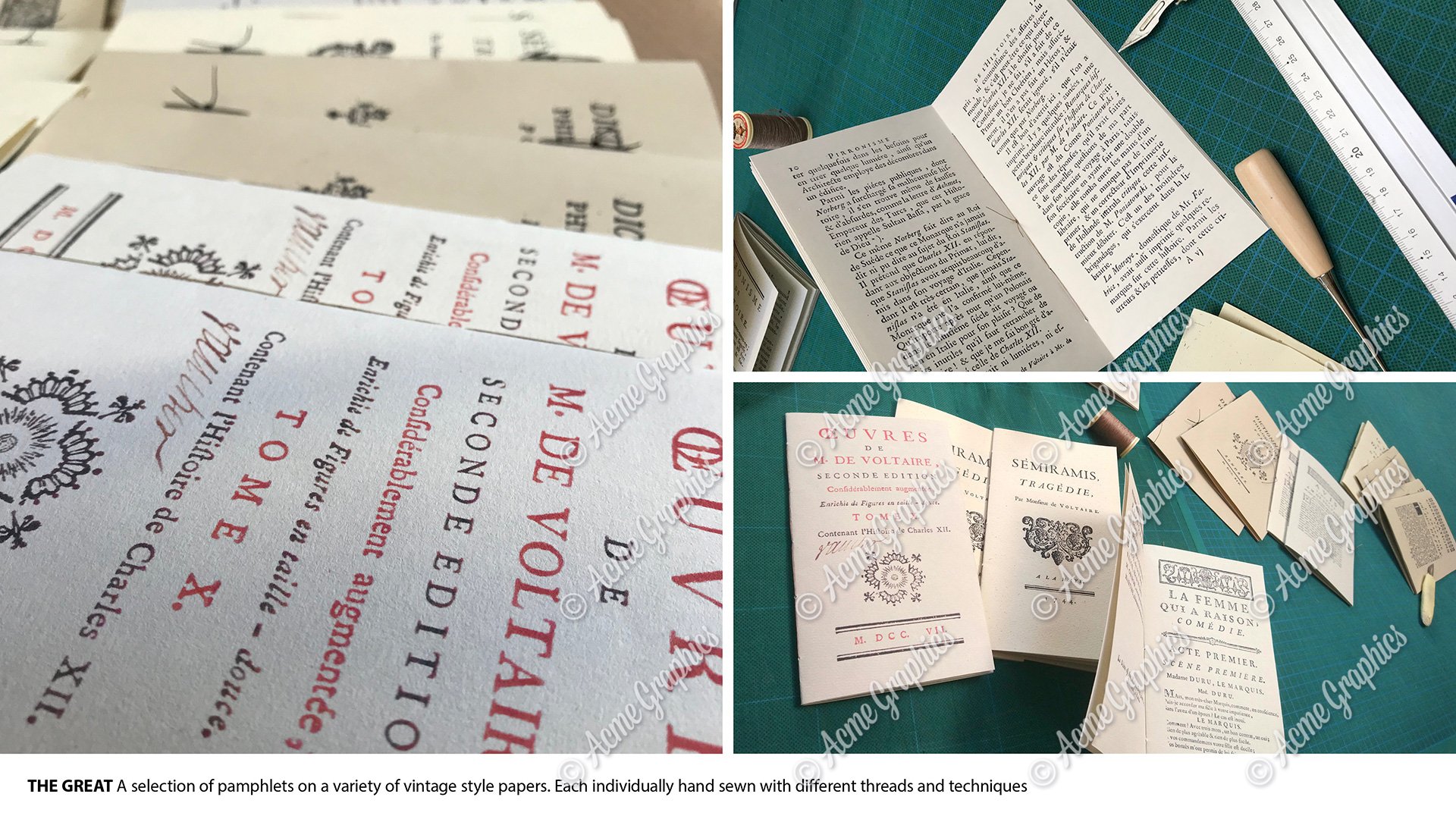 Not only binding full hard cover books, we have also supplied period pamphlets and paperwork that pre-date the modern printing press, we have even hand stitched with twine these 17th Century pamphlets and woodcut leaflets. In addition to full bookbinding and conventional book making, we can wrap an existing book or provide a dust jacket.
We have made many books of all varieties, and its a task we always enjoy and get enthusiastic about getting all the details absolutely right.