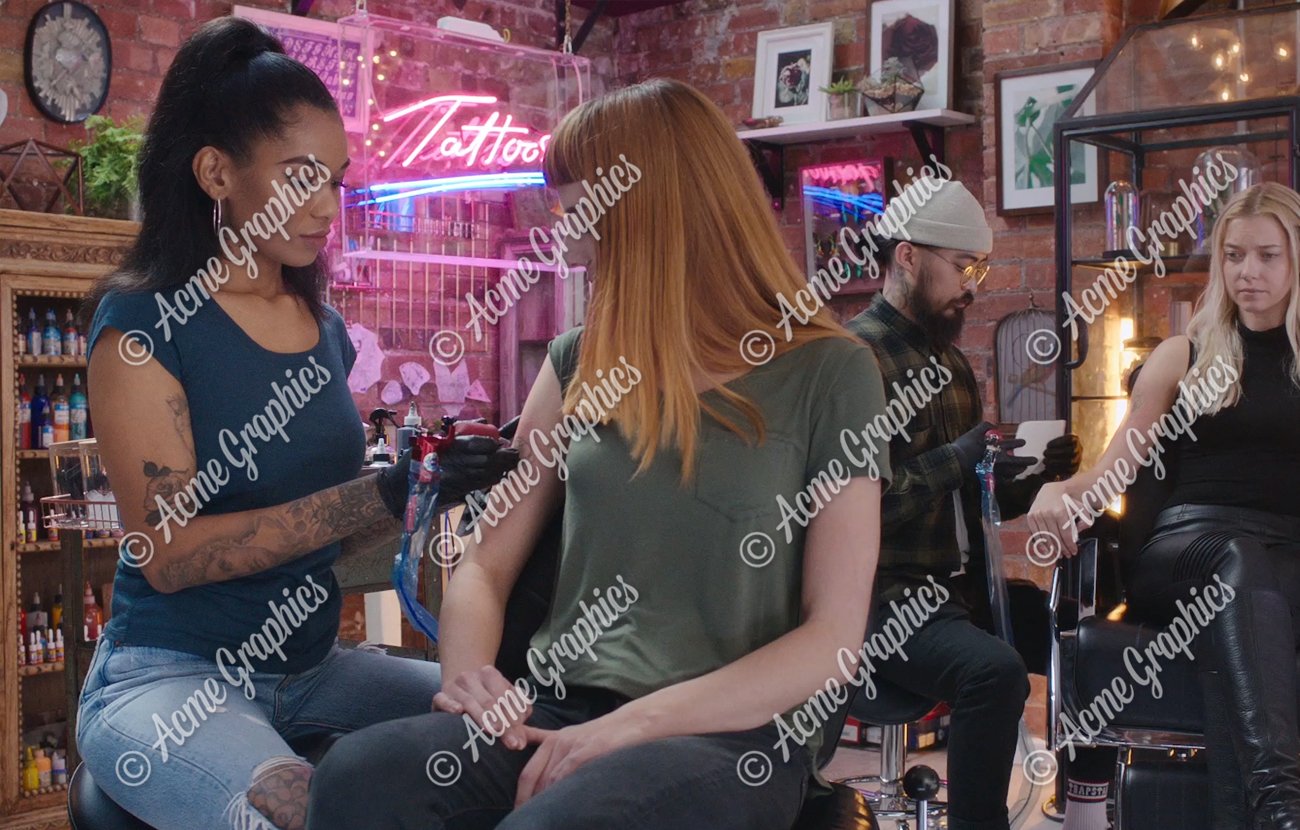 Graphic Props for 'QuickBooks'
The latest drop of QuickBook Adverts has arrived. Acme was tasked with creating a number of different props for a diverse range of workplace-related sets. This series of adverts required over 500 individual prints, including a graphically saturated tattoo shop. The need for neon art visuals has proved a popular request this year, this visual was inspired by Tracey Emin's works of art.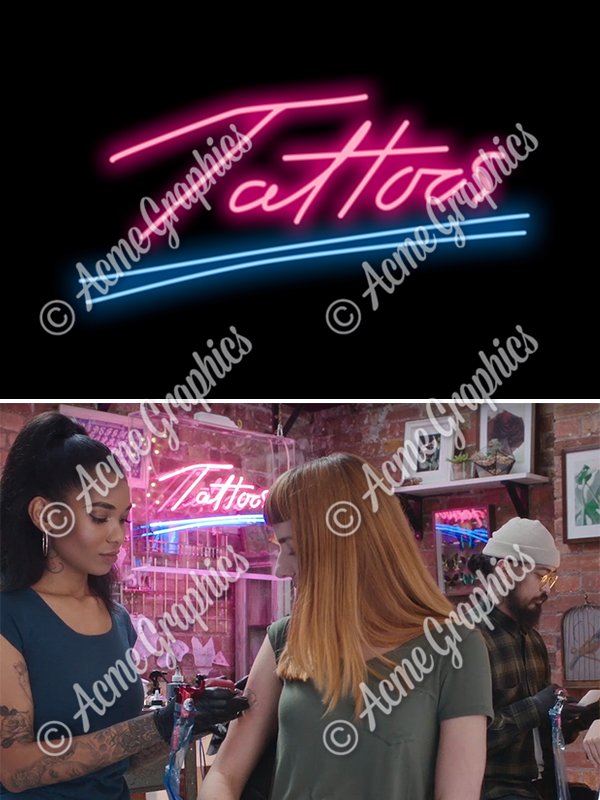 The Dog Parlour required original, copyright-free Artwork that had a very specific colour palette. The Pop Art-inspired prints used for QuickBooks are part of our own diverse library of artwork which is available for hire.