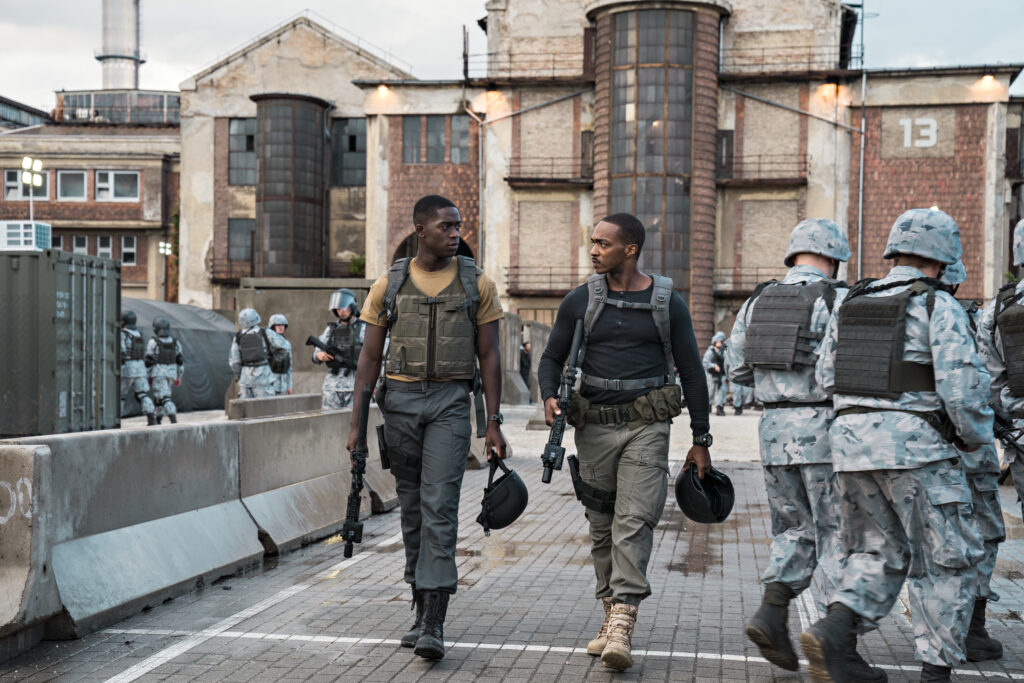 Futuristic Camouflage design for costume
"Outside the Wire" is a new 2021 Netflix film set 20 years in the future, which features a maverick desk based drone pilot who is sent by his superiors into an Eastern European war zone to experience fighting for real. He is teamed up with a top-secret android officer on a mission behind enemy lines to stop a nuclear attack and potentially the end of the world.
Acme were tasked by talented costume designer Caroline Harris to develop a new camouflage for the 200 military uniforms she had to print and have made. It was an interesting prospect as it needed to be believable as part of the contemporary camouflage family, but also look slightly futuristic and different at the same time.
.
A new but familiar camouflage design, to place the action within a believable near-future scenario.
The theatre of war was to be mainly urban city locations, therefore the pattern required angular shapes and cold grey and de-saturated blue hues. Over the course of the design process we created many options and iterations, that were narrowed down to a handful which were printed and made up as test costumes before the final design was selected and scaled correctly.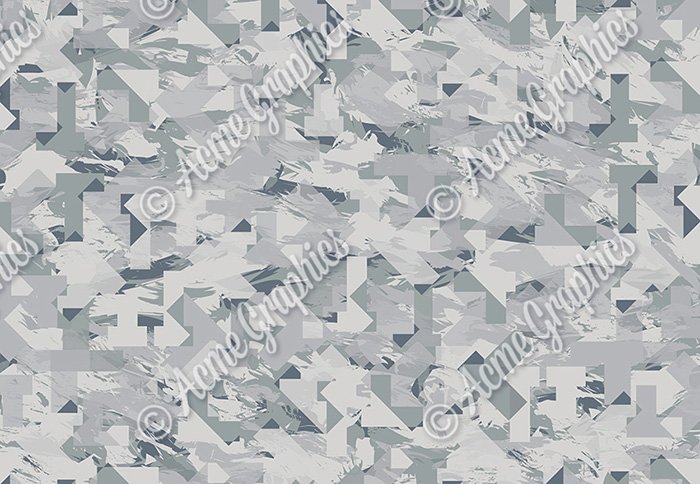 We then expanded the repeat to cover a large rectangle: one and a half by two meters which could be repeated endlessly, as hundreds of meters were then printed.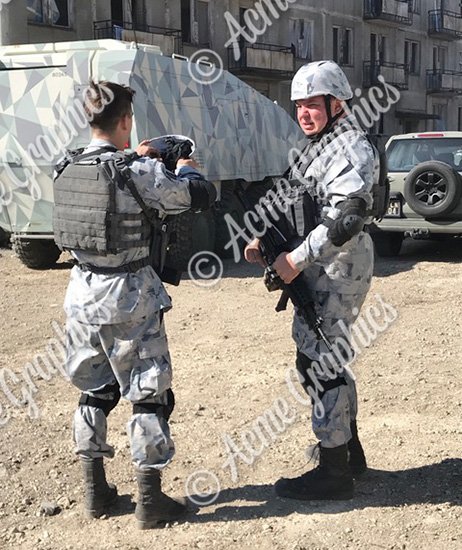 The art department then selected one of the earlier more angular camouflage patterns we had created, and applied it to the tanks and military action vehicles to fit the urban, 20 years in the future concept.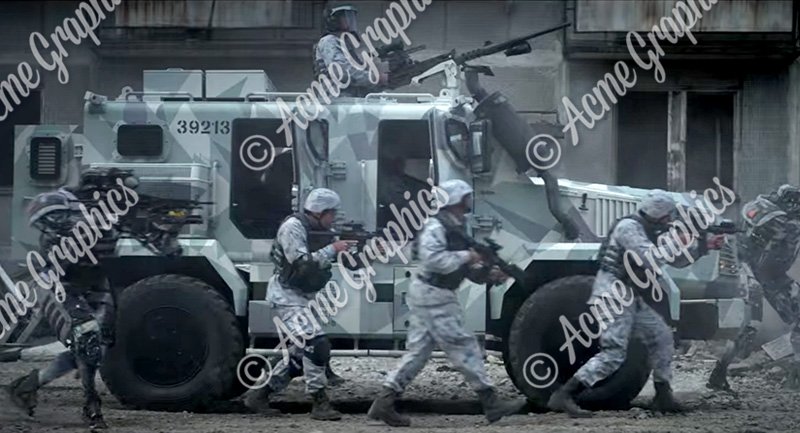 The costume designs worked well in the end, mainly due to Caroline Harris' vision and drive to develop a new but familiar camouflage, which helped place the action within a believable near-future.
We have worked with many costume designers over the years, and always enjoy the challenges and processes required.