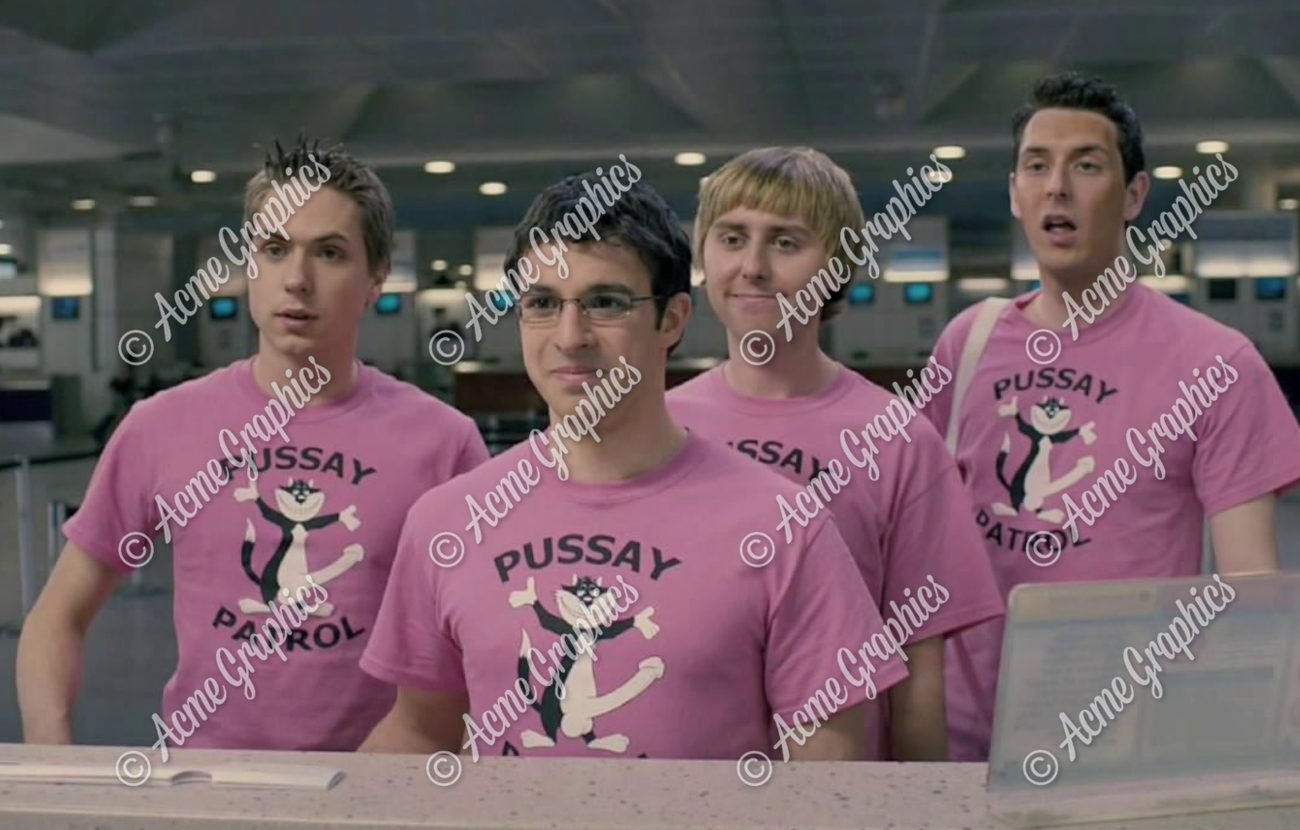 Graphics for Costume
This summer we have been commissioned to design graphics for costume, although we can't reveal all the ins and outs at the moment, but they include costumes for a music video, army uniform camouflage and T-shirts for a Netflix series. In the meantime we can reflect on some of our past work for costume designers, the first on our list has to be 'that' T-shirt from the first Inbetweeners movie.
Of the many unusual requests we have received, the cartoon cat illustration has to be up there, along with the array of slogan t-shirts we designed For Benidorm's Kenneth, who's crude slogan T-shirts have become synonymous with his outlandish character.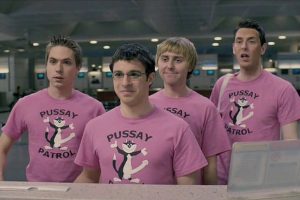 Last year we designed the logo worn by Zlatan Ibrahimovic throughout Visa's global marketing campaign for the 2018 FIFA World Cup. We created a unique crest, drawing inspiration from traditional royal crests and Zlatan's self-proclaimed 'Lion' nickname.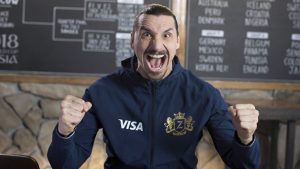 Logo Design is a big part of what we do here at Acme Graphics, for National Geographic's TV series Mars 2 we designed the Lukrum Industries logo.  Creating a Logo for T.V. and Film follows the same process as creating a logo for the real world, only with a faster turn around!