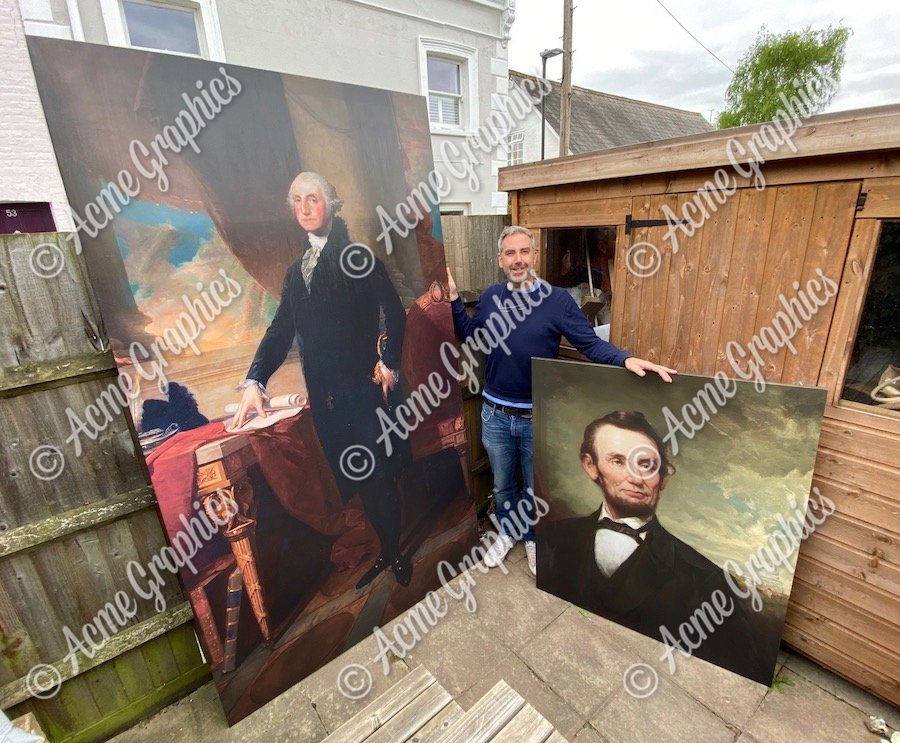 We now print, stretch and frame all canvas artwork
It's turning out to be another very busy year for the UK film and TV industry, and here at Acme we have lots of new challenges and projects to manage.
Due to the many requests received recently, we now have the tools and set-up to print, stretch, fabricate and frame all manner of canvas artwork, including adding a variety of varnish finishes to replicate the look – from old masters to modern abstract paintings.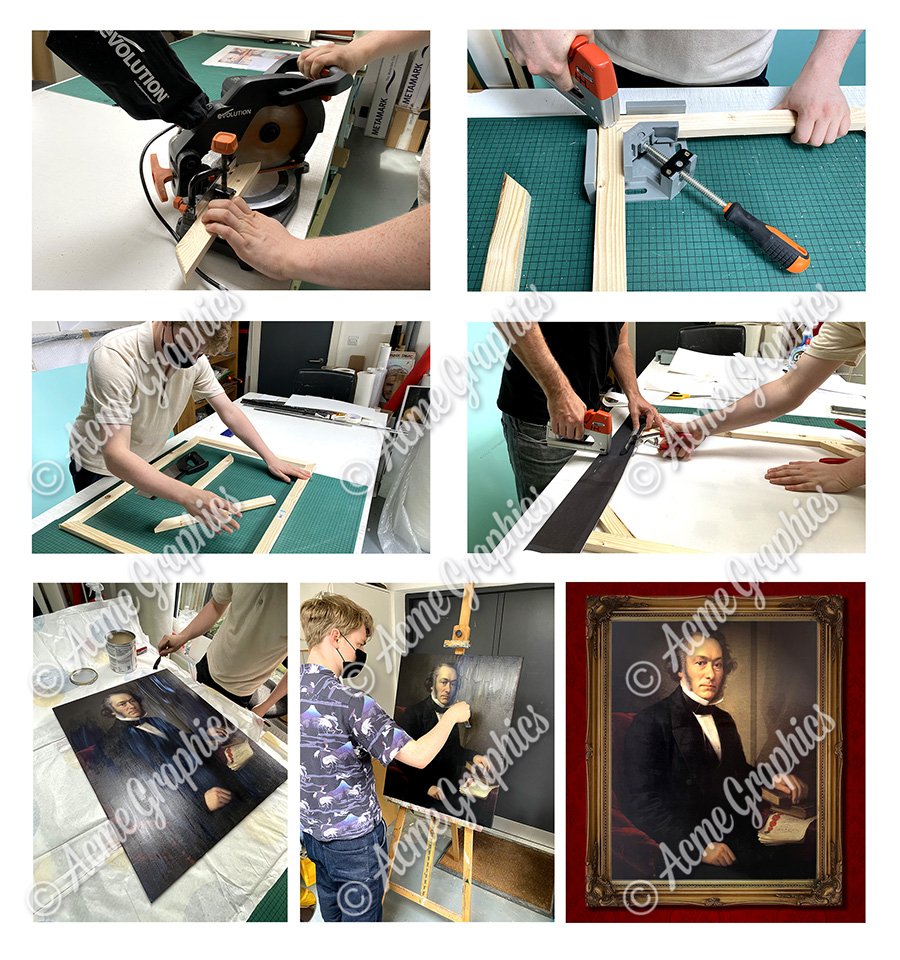 We have printed, stretched and varnished prop artwork at all sizes
We can make stretcher bars at any size required, and when the finished prop paintings are placed into hired or purchased ornate frames they look very convincing, whether period or modern art. If you need hero artwork to adorn your sets and locations, from miniature portraits to grand statement art, get in touch and we can help.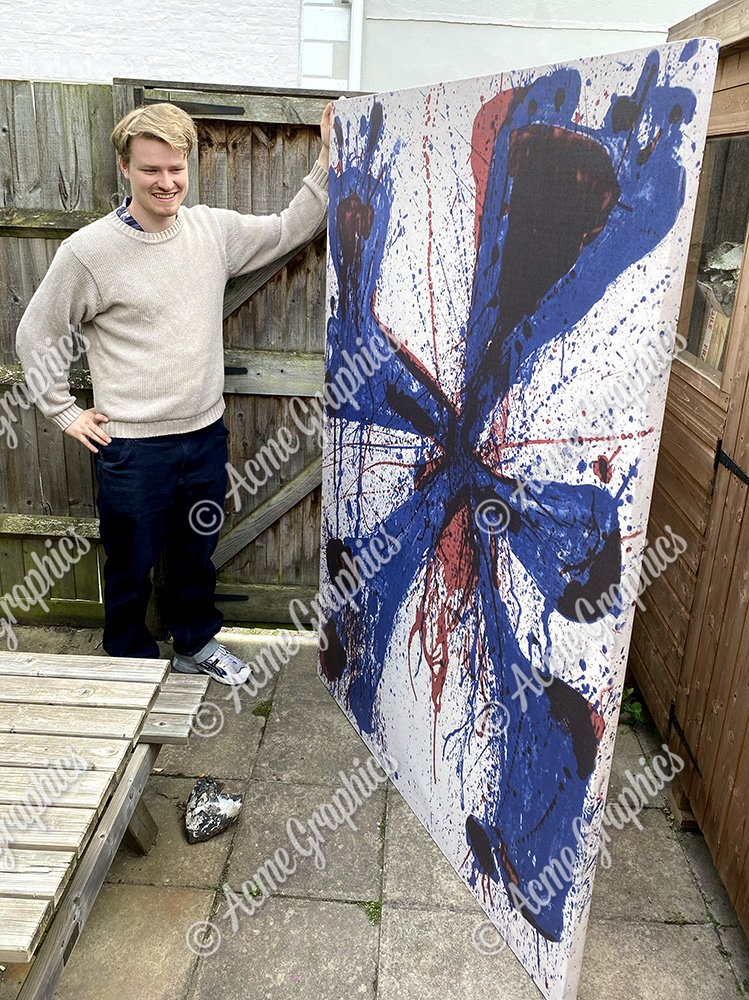 We also have a selection of generic, royalty free art you can select 'off the shelf'. A variety of images, traditional and modern which can be printed and framed for background dressing, they can be viewed on our website, or for more information contact us.
Additionally if you need to commission a specific piece of bespoke art, we can create it for you using traditional oil or acrylic paints, or realise it through digital paint techniques which allow the endless revisions and edits which are not so easy with traditional paint mediums. Here you can see a few examples of bespoke hero art, or contact us to see the full range of examples.