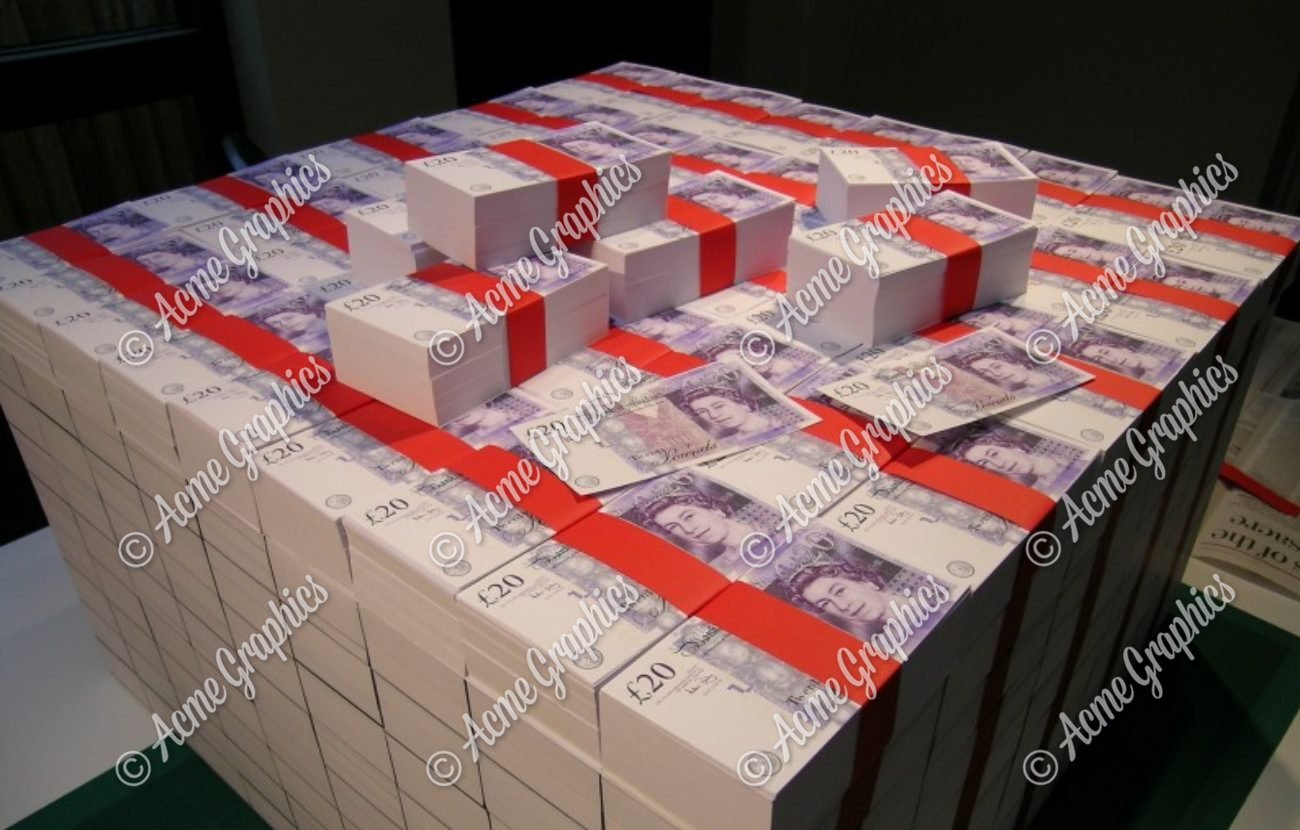 We make MONEY…prop money!
Nothing symbolises wealth more powerfully in a movie than a stack of money. Due to the nature of sets, using real money is too much of a liability so the industry relies heavily on prop money. There are numerous laws surrounding the reproduction of prop money that need to be followed– these rules can be found in the Bank of England guidelines. Below are some of the regulations stipulated by the Bank of England Guidelines.
Reproductions must be one-sided only.

 

Reproductions must not be the same size as actual banknotes. They must be at least 25% smaller or at least 25% larger.

 Reproductions may not appear in an offensive or inappropriate context or in such a manner that the Bank, in its sole opinion, believes would undermine the integrity of the currency.
There should be no distortion to the Queen's image (apart from an enlargement, reduction or slant).
Reproductions must be printed on a material clearly different and distinguishable from materials used to print current series Bank of England banknotes.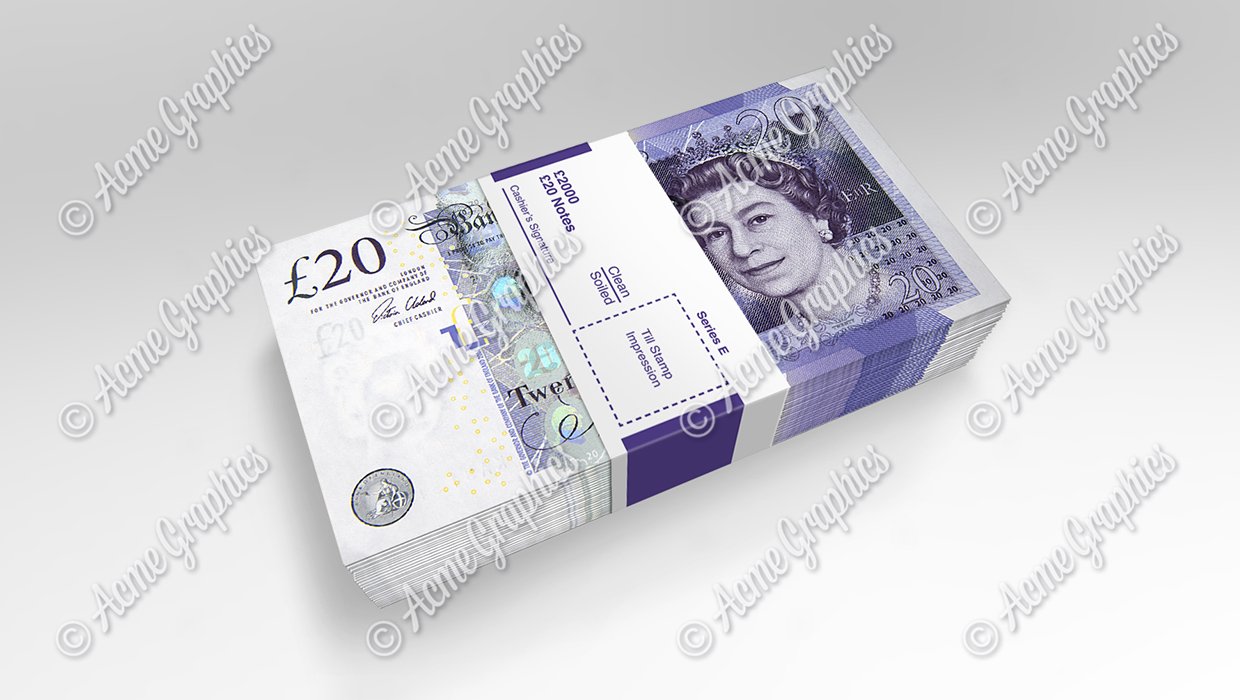 These strict rules often require us to think of enterprising ways to create a prop that not only adheres to the rules but also creates an authentic aesthetic. Acme has produced realistic prop money for countless productions over the years.  This 3D hero prop was created not with individual notes but with large square prints mounted onto a cube to give the illusion of individual notes. We adjusted the graphics to create shadows and topped the cube with £20 notes that stipulate a large quantity of money.
You can order prop money here.