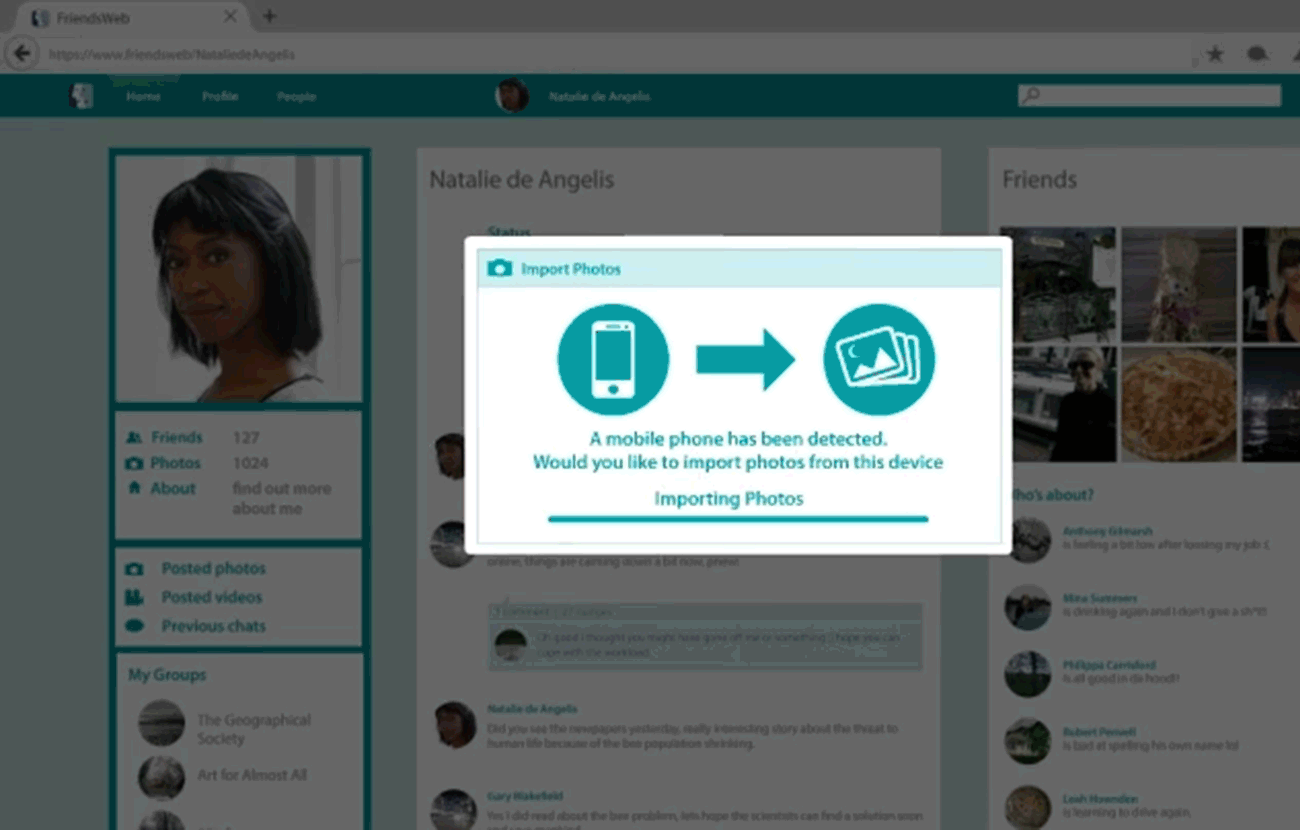 Interactive Animated Graphics
It's been a busy month here at Acme, amid the graphic prop requests we have been making animated computer sequences for film and TV.  Having specialised in creating bespoke animations for mobiles, tablets and computers for many years, we have found ourselves creating them for a diverse range of productions.
We worked on the BBC's adaptation of Zadie Smith's acclaimed novel NW. NW tells the heart-breaking story of Natalie and Leah's friendship and the different directions their lives have taken. Acme was tasked with creating all of the computer and tablet animations used by the actors, including a Facebook inspired screen graphic.
 This animation was created as an interactive animated sequence that required us to design everything from the logo and tools to the interface. Simulating such a well-known program as Facebook is a balancing act between creating something that is instantly relatable and that does not infringe any copyright laws.
A program such as Facebook would usually take a significant time to design, however working within this industry requires us to work within a tight timeframe, within budget whilst creating a program that is both believable and accessible.