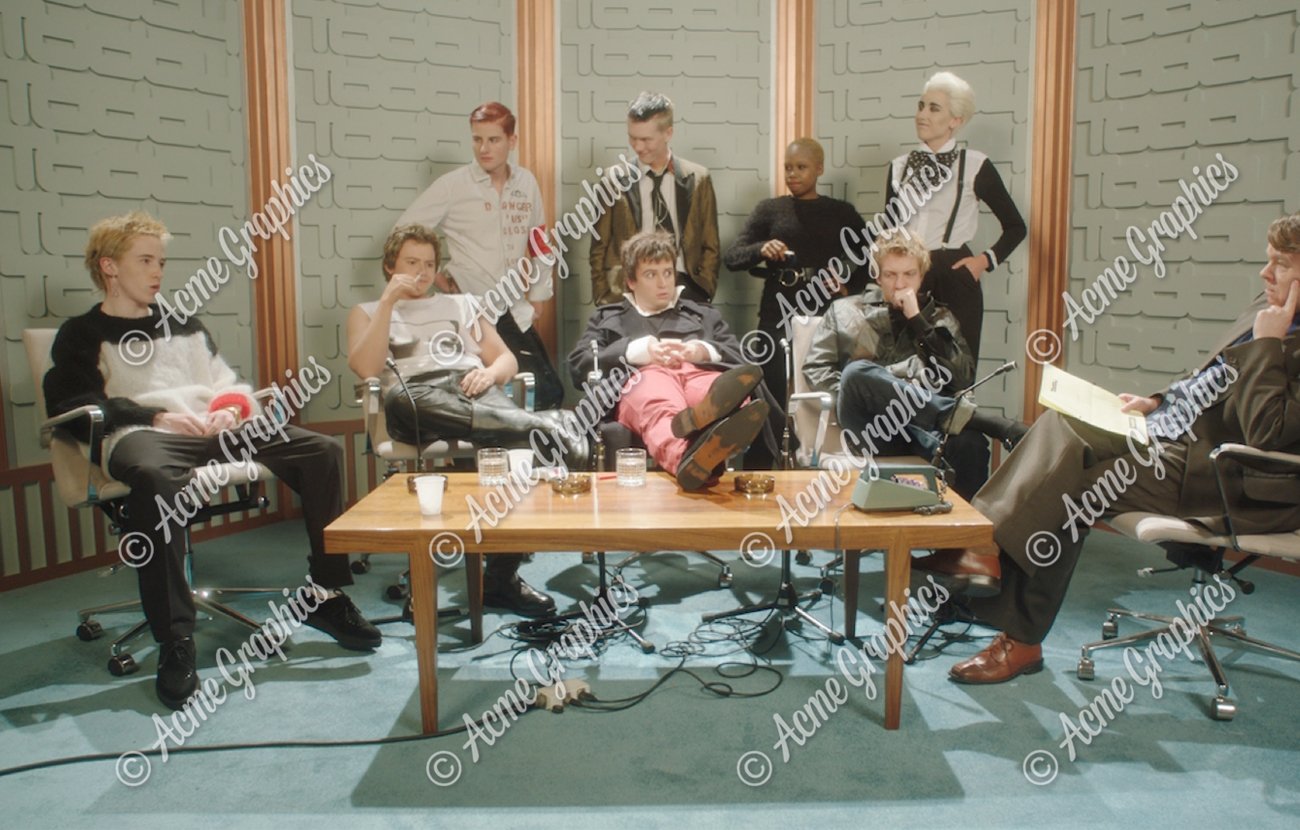 Graphic Props for 'Urban Myths: Sex Pistols vs. Bill Grandy'
We work on a diverse range of jobs here at Acme; anything from a vintage prop cigarette case for a period drama to a crest for an international campaign. Our recent graphic props for the latest Urban Myths episode – aired on Sky Arts – has to be one of our favourites. 'Urban Myths: Sex Pistols vs. Bill Grandy' tells the reimagined story behind The Sex Pistols' infamous appearance on Bill Grundy's show in 1976.
Urban Myths: Sex Pistols vs Bill Grundy (Sky Arts) Trailer from Spelthorne Community Television on Vimeo.
We recreated a variety of graphics, one being the 3D patterned flats seen in the studio background of the notorious interview. We created the vector graphics that were then used by a CNC router, this created an almost identical replica of the original. In addition to creating signage and logo's we also recreated posters and newspapers using original archived imagery.