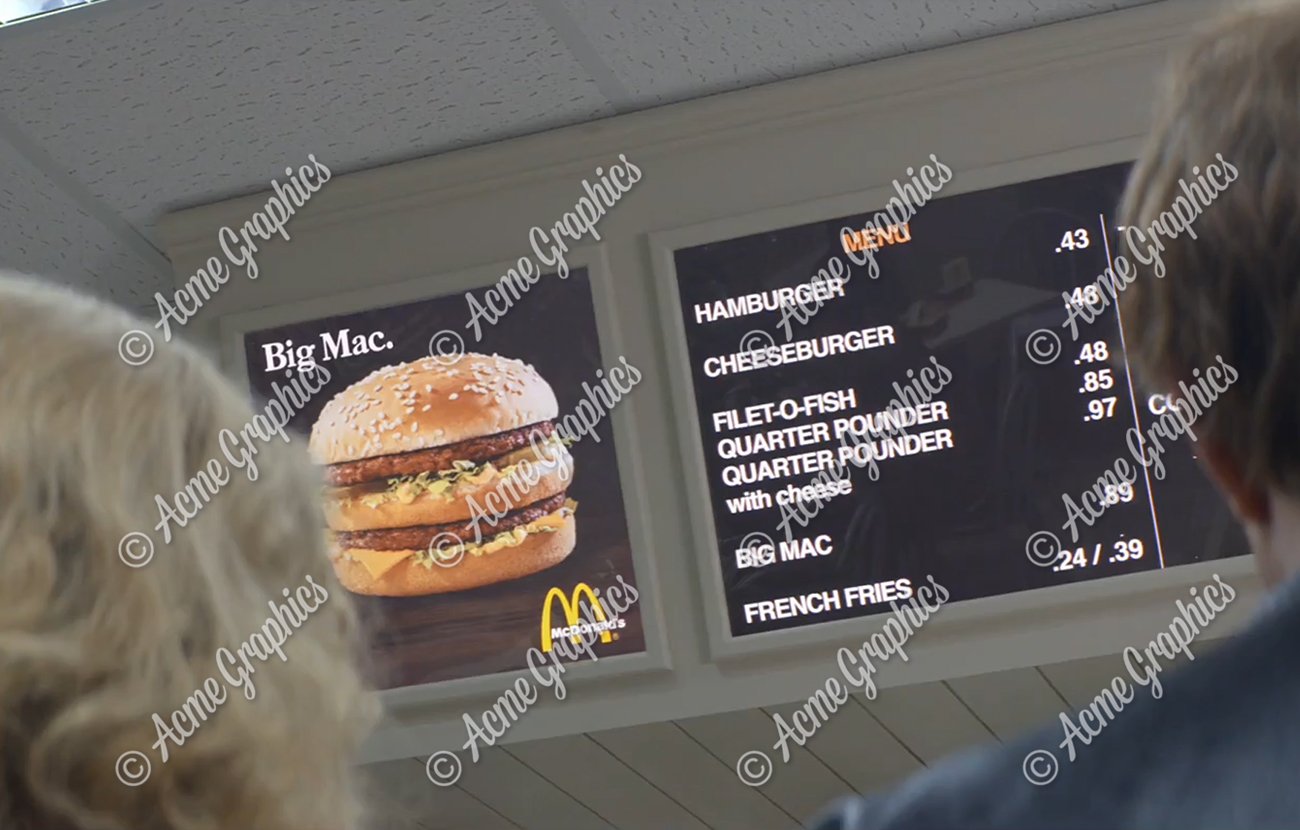 Backlit Menu boards for Mcdonalds
We get asked regularly for backlit film prints for windows and lightboxes. It is perfect for backlit menus like this one in Mcdonalds commercial. The commercial took us through the ages for anyone that can remember these retro menus.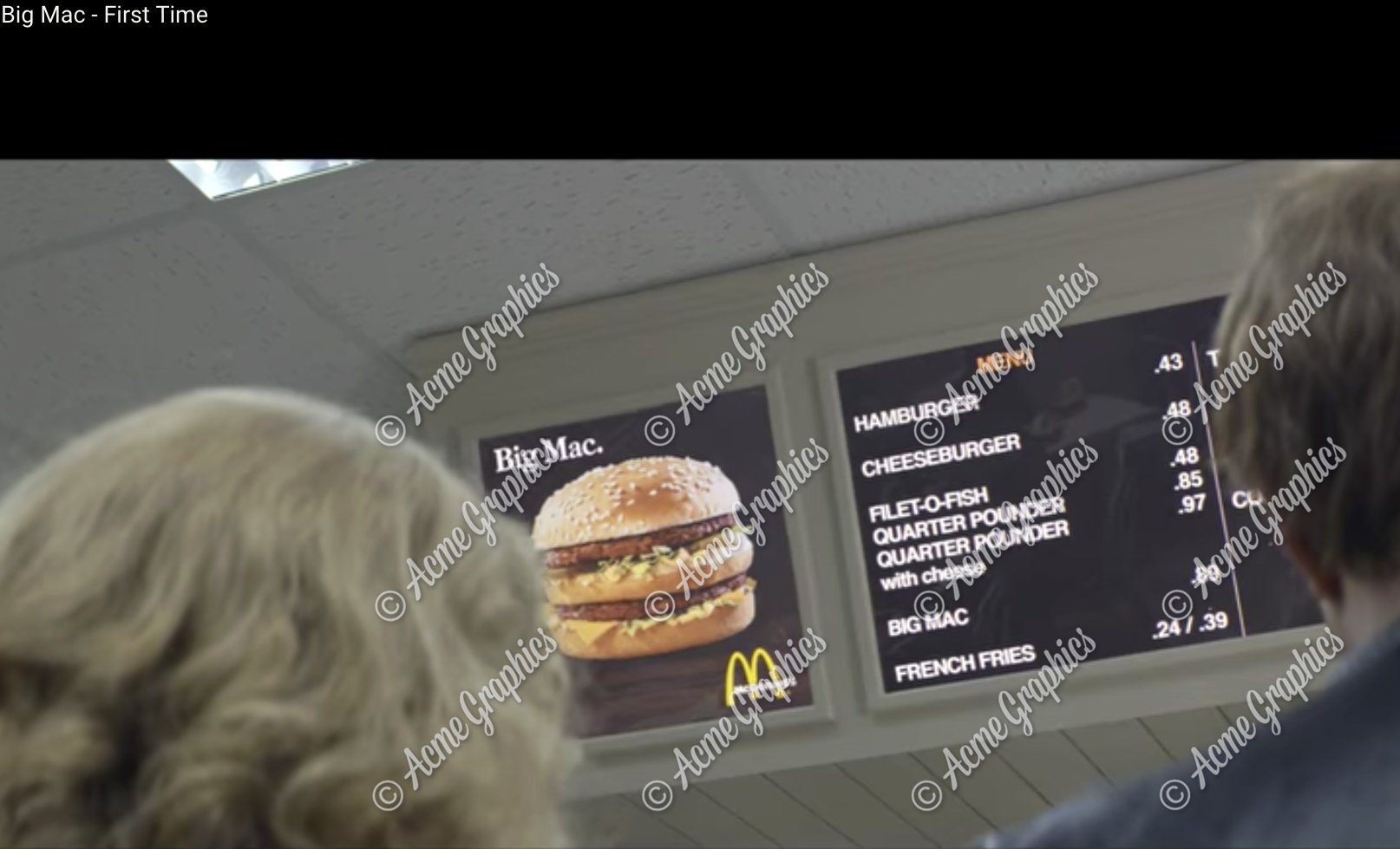 We also printed some 'retro' plastic bags with logo work and branding.