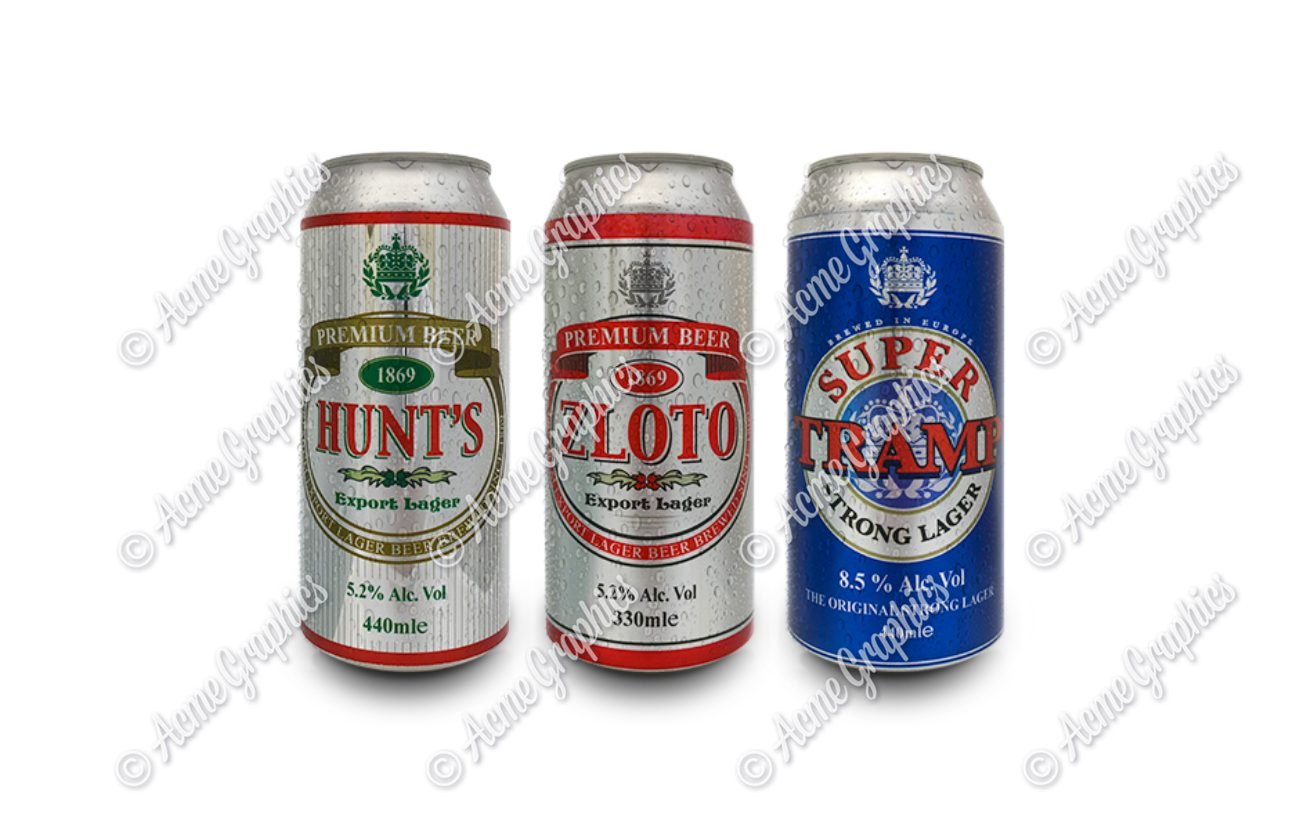 How We Design Our Beer Cans & Labels
Acme Graphics has designed countless beer graphics over the last 25 years. Prop beer and wine graphics are one of our most popular requests. Why? Because alcohol product placement can be a logistical and legal nightmare. All of this can, of course, be avoided with the use of bespoke drink props.
Prop beer is required by many productions, some of our own designs are so frequently featured that you may be mistaken in believing that they are in fact real. Everyone knows the major brands so it's important that the fictional label is not going to infringe on any copyright laws yet is still relatable.  Having recently introduced metallic cans to our repertoire; our graphic beer props look like they have come straight off the supermarket shelf.