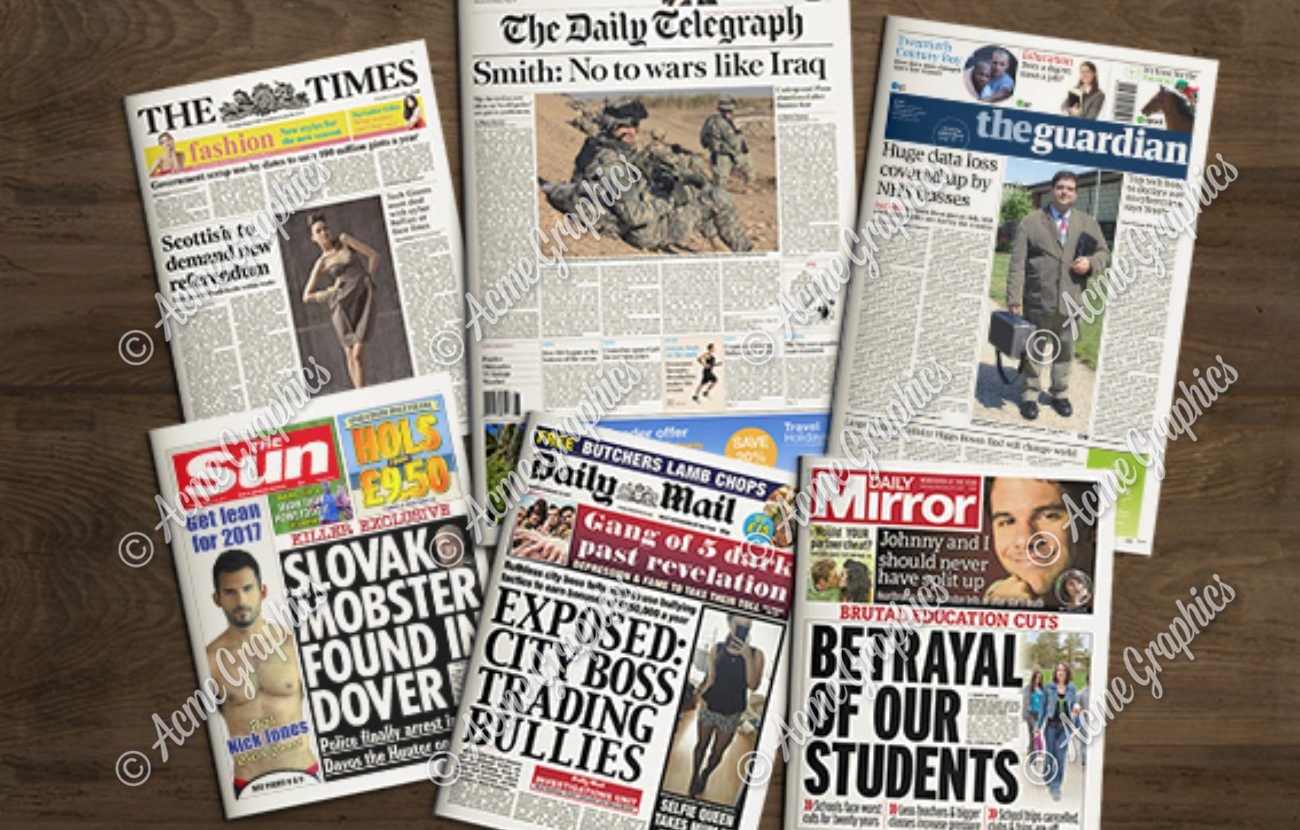 Acme Graphics Newspapers used as dressing and props in Channel 4 drama Kiri
Acme Graphics create artwork and printing of old and new Newspapers. We print full newspapers using our library stock pages as fillers or we can work with clients who get permission from real Newspaper companies to made authentic newspapers for TV & Film.
Channel 4 drama used real newspapers that we printed on "Kiri" a drama with Sarah Lancashire about an abducted child. The headlines blame the Father and are seen featuring in the drama throughout as the drama unfolds.
Prop newspapers by Acme Graphics designed and printed for Kiri – a drama about a Father being blamed for abducting his child
Acme artwork to create a Sun Newspaper with cleared images and a Hero article dropped into the layout to feature in the program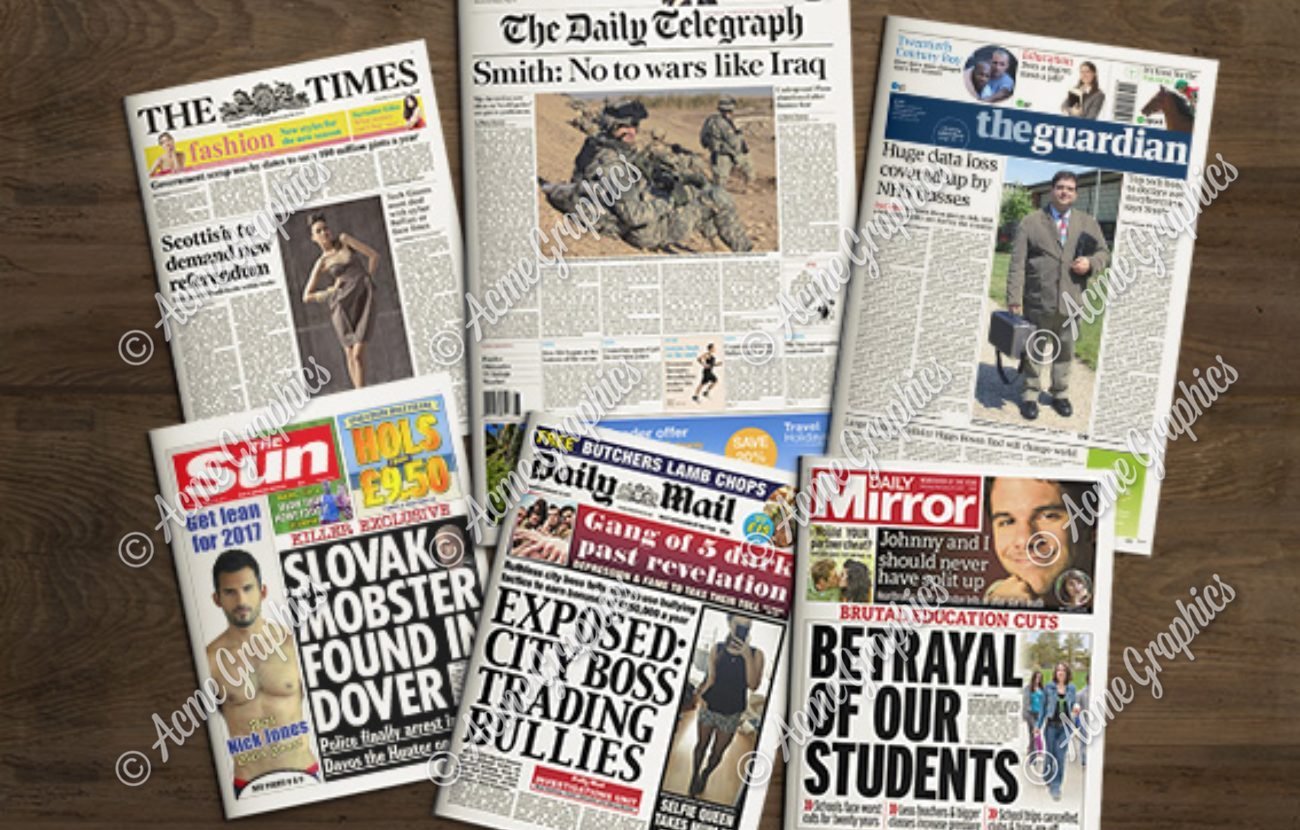 Prop newspapers designed by Acme using library stock photos. Hero articles can be dropped in and extra Acme pages added to fill newspaper