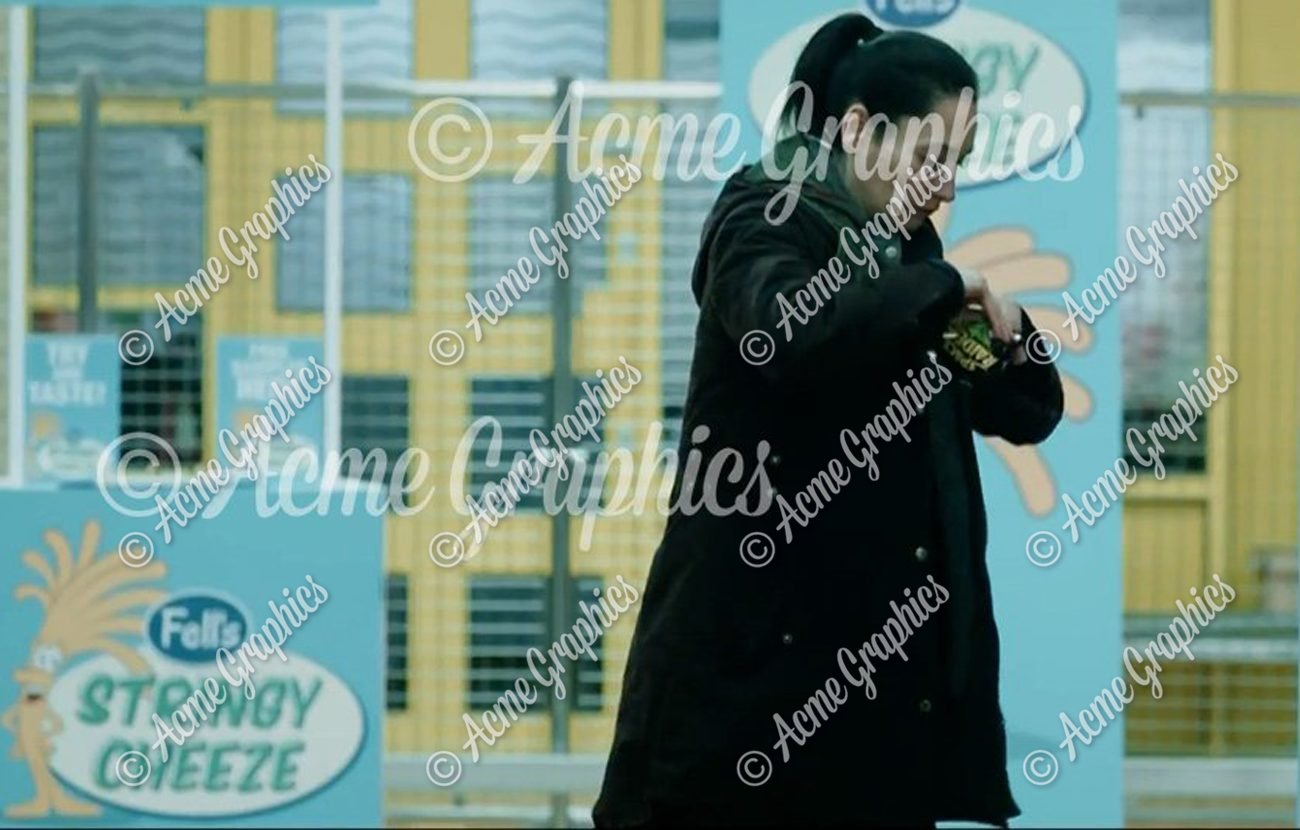 Supermarket point of sale for 'Two Weeks to Live'
Last year we were commissioned to design a cartoon character and cheese strings brand logo to appear in the background supermarket scene in 'Two Weeks to Live'. The production currently broadcast on Sky and Now TV features Game of Thrones star Maisie Williams as a young woman out for revenge.
The design was for a point of sale display within the supermarket where the characters are shopping, the art department needed to cover some existing graphics that was not cleared. We had to design the graphics to look convincing as a real product but without infringing other copyright work and using the cleared brand name 'Fell's'.
Cartoon character design and branding for Stringy Cheeze display
Acme have designed many bespoke cartoon characters and caricatures of the years, and this chap was an enjoyable brief to work on for lots of reasons. The challenge was to create an image that says cheeses strings but markedly different from the existing well known cheese string brands.
You can view some other
cartoons and caricatures
we have created for sets and locations.