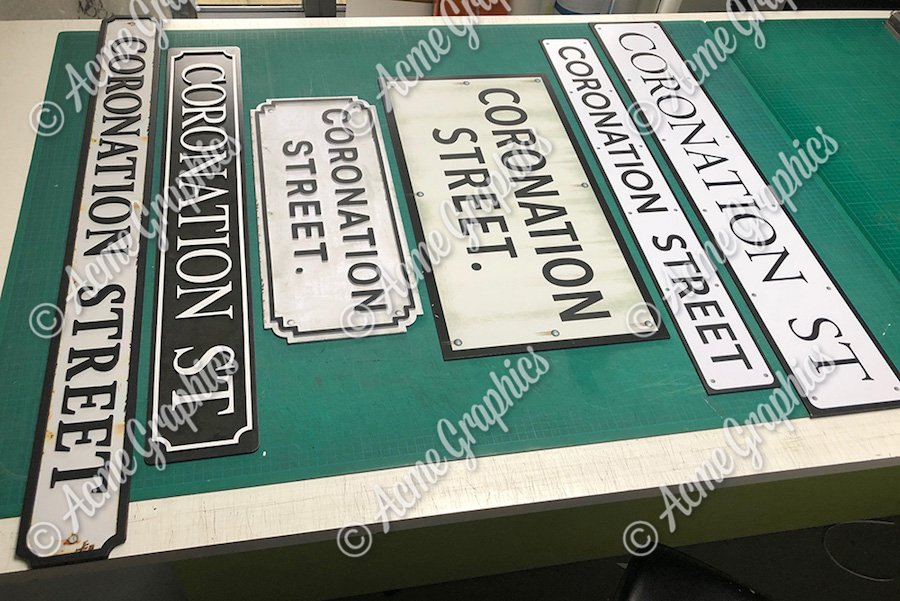 Old and new road signs, with raised letters
We make a lot of location and set road signs, from old Victorian London street names to 22nd Century smart motorway signage.
With raised letters and some ageing included in the artwork, old street signs look very convincing and totally right for the period.
We can make street signs and road signs, look new and old
When filming at a location which needs to represent somewhere completely different, the addition of convincing street signage helps the viewer suspend their disbelief.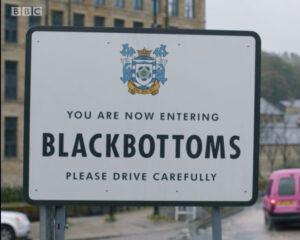 We also have a selection of previous street and road signs you can view to gauge the variety of options we can offer. If you have anything specific or unusual you would like made please contact us.