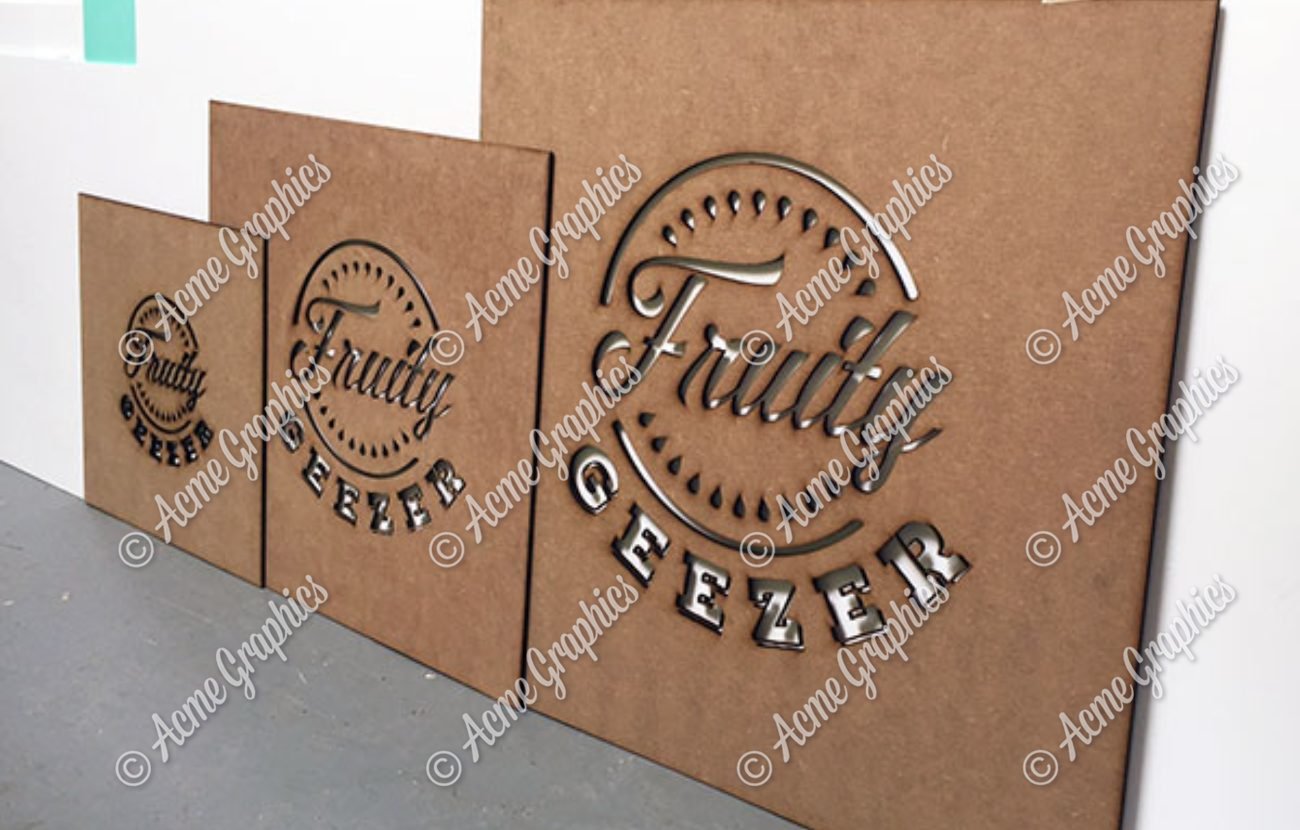 We Can Provide Laser Cut Stencils
We can now design Logos that can turn into Stencils for signage, decoration or branding.
You can laser cut and engrave anything using compressed air.
Since the laser process is essentially a very controlled method of burning material it's possible to cut and mark a number or name or logo. This gives a near clean result.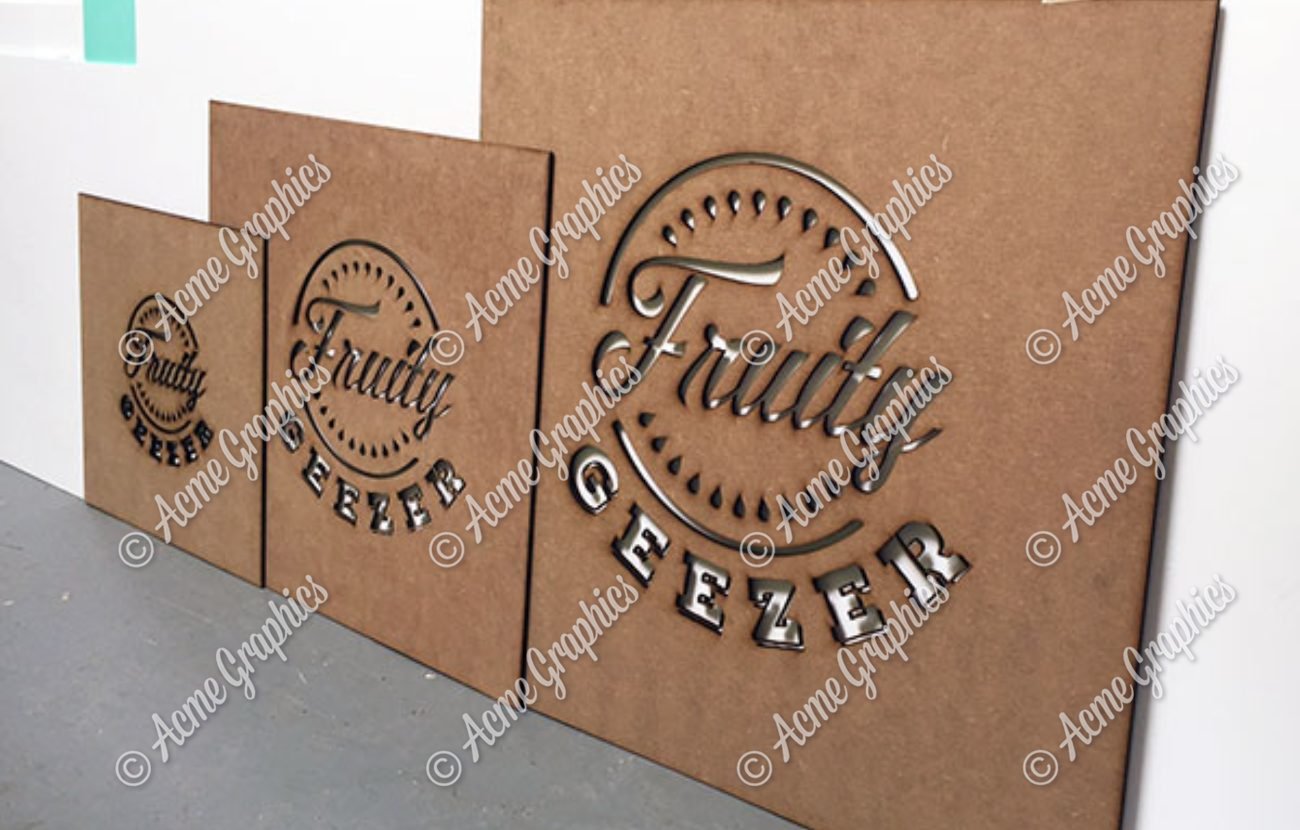 This particular technique does require some advance notice due to the materials involved and the Laser cutting process. Laser cutting is very versatile. Nearly any surface material can be etched including perspex, metal and various wood surfaces can be etched, cut or stencilled to brand or decorate.