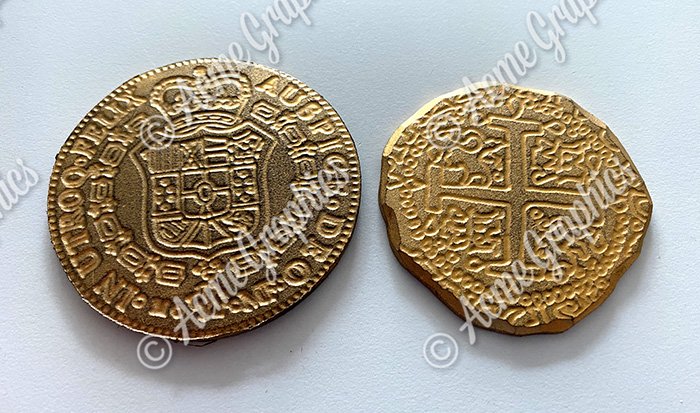 New prop making options at Acme
In addition to all of the usual prop graphic design and printing, Acme Graphics can now emboss, deboss and foil on a variety of materials.
Period props with authentic detail
We have recently acquired a Maker 3, Cricut's most powerful machine to date, enabling us to make a wider range of props and graphics.
The new machine can cut over 300 different materials from the most delicate fabrics, leather, balsa wood and also emboss, deboss and gold foil a range of paper, card, materials and boards.
We have created some examples of the props which the machine can make, using foamex, gold leaf, gold paper and metallic spray.
The technique will suit many period items, adding an extra level of authentic detail. Please contact us if you have a prop make or graphic item you need for your production requiring embossing, debossing or foiling, the only limits are size which is just under A3.
These new options will enhance the authenticity of many period props and contemporary graphics.