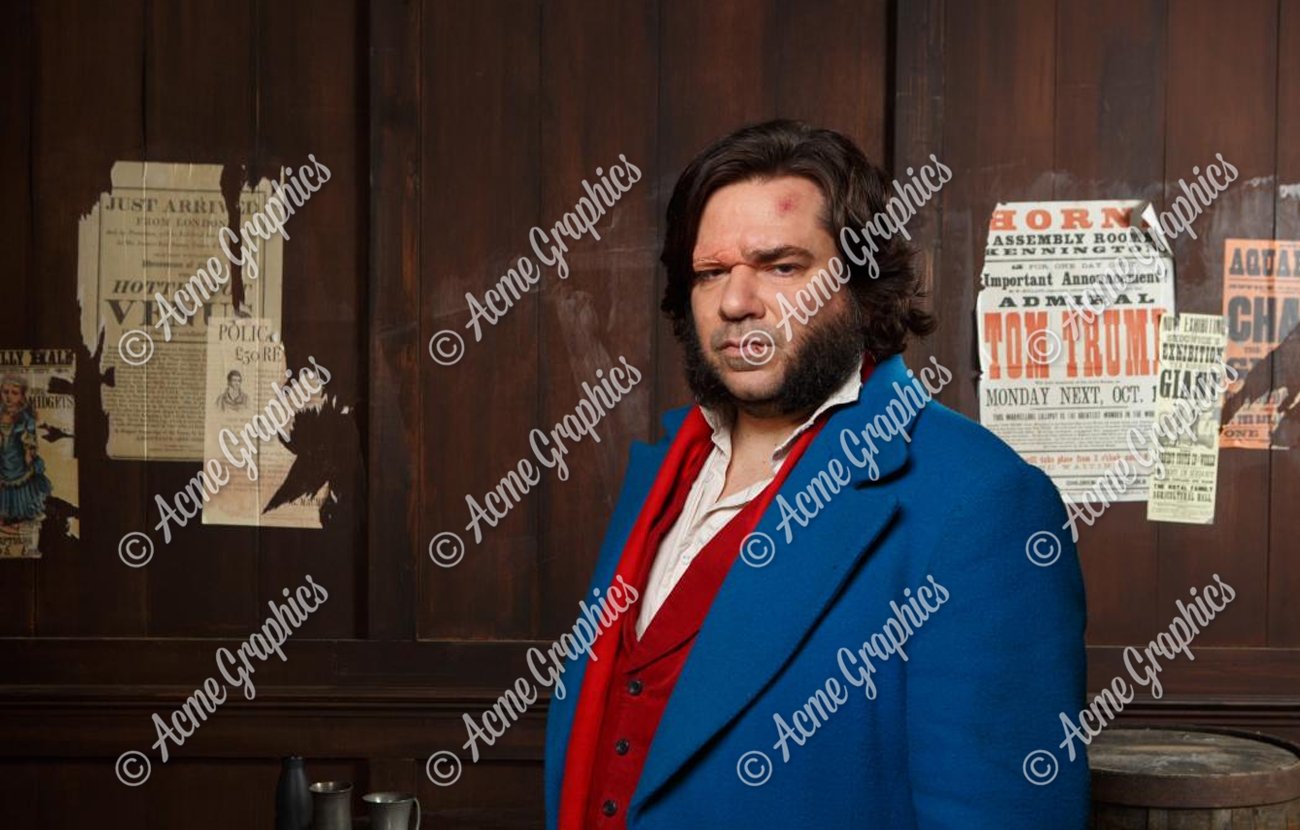 Graphic Props for Channel 4's `Year of the Rabbit'
We have been eagerly anticipating channel 4's latest comedy Year of the Rabbit. This spoof police drama is set in Victorian times and stars Bafta winner Matt Berry as the unlikely East End detective. The Victorian-themed set required period graphics to set the scene and Acme graphics was on hand throughout production and filming, we created everything from matchboxes to signage.
The graphics we designed and made can be seen throughout the six-part series however, it's episode two that showcases the majority of our hero designs. The episode centers on the case of the mysteries killer who takes the guise of the Brick Man. We received great visuals from one of the writers Andy Riley and used these as the starting point, every aspect of the hero posters was considered from the typography to the colours. As the plot develops, Brickman and subsequently the graphics take on a new sinister transformation. Additionally, we created supporting graphics including the human size Brick Man outline, set signage and vintage style photographs.