Acme Prop Make Fictional Generic Passports
New for Acme Graphics! We make graphic prop generic Passports with printed or gold leaf embossed detail on front covers. Acme now has a range of generic Passport designs for the front & inside pages.
This is ideal for action props as gaining clearance on real passports can be difficult for productions to obtain quickly. Acme passports look and feel authentic and are clearance friendly.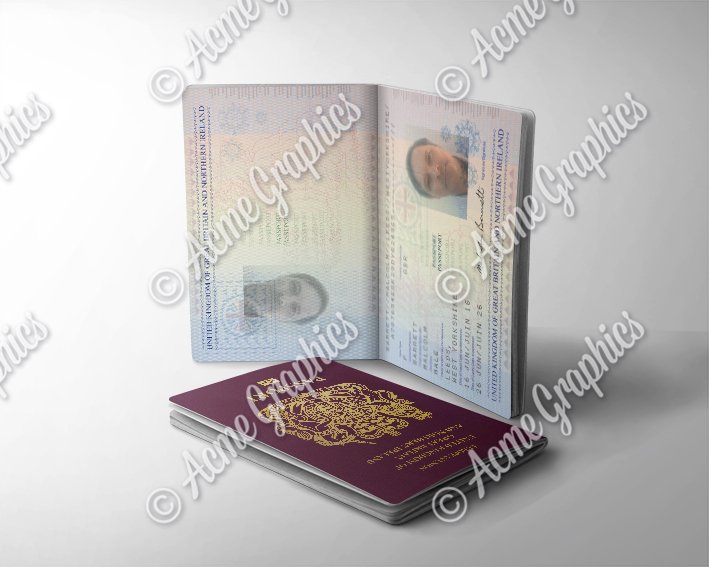 Acme Graphics full range of generic European graphic prop passports insides and front covers. Gold leaf front covers or printed depending on your budget.